Flu Shots
Free flu shots are available for uninsured/underinsured people by same-day appointment only at LFCHD's Public Health Clinic, 650 Newtown Pike. Please call 859-288-2483 Monday-Thursday to make an appointment; walk-ins will not be accepted in the Public Health Clinic. Note: Please visit www.LFCHD.org/FluShots2023 for information on Oct. 12's Free Flu Shot Clinic, which is open to anyone who wants a free flu shot!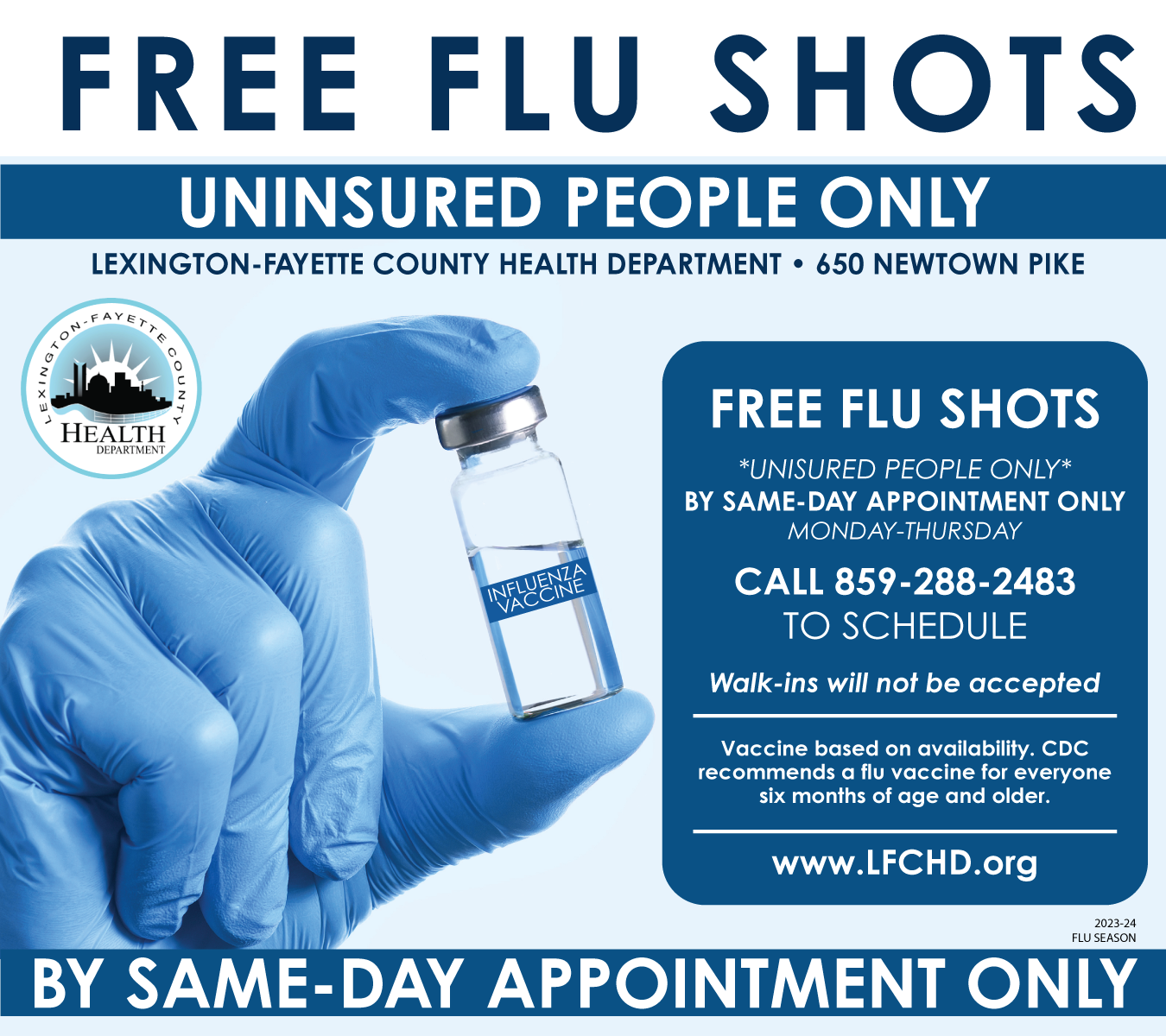 The seasonal flu shot is recommended for all people ages 6 months and older and is especially important for people at the highest risk of serious complications from the flu: infants and young children, pregnant women, anyone with underlying medical conditions and adults 50 and older.
Lexington had 3,472 lab-confirmed flu cases and 16 flu-related deaths in the 2022-23 flu season. About 80% of the cases were in people who were not vaccinated.
"The annual flu shot remains the best way to fight flu to protect yourself, your family and everyone around you each fall and winter," LFCHD spokesperson Kevin Hall said.
In addition to helping prevent you from getting sick with flu, a flu shot can reduce the severity of your illness if you do get flu and reduce your risk of a flu-associated hospitalization.
COVID-19 Shots
The new COVID-19 shot is now available in our Public Health Clinic by same-day appointment Monday-Thursday for ages 6 months and older. The health department will ONLY be providing the shot to those who qualify for the Kentucky Vaccine Program – those who are uninsured and children with Medicaid. The COVID-19 shot will be free for those in those groups.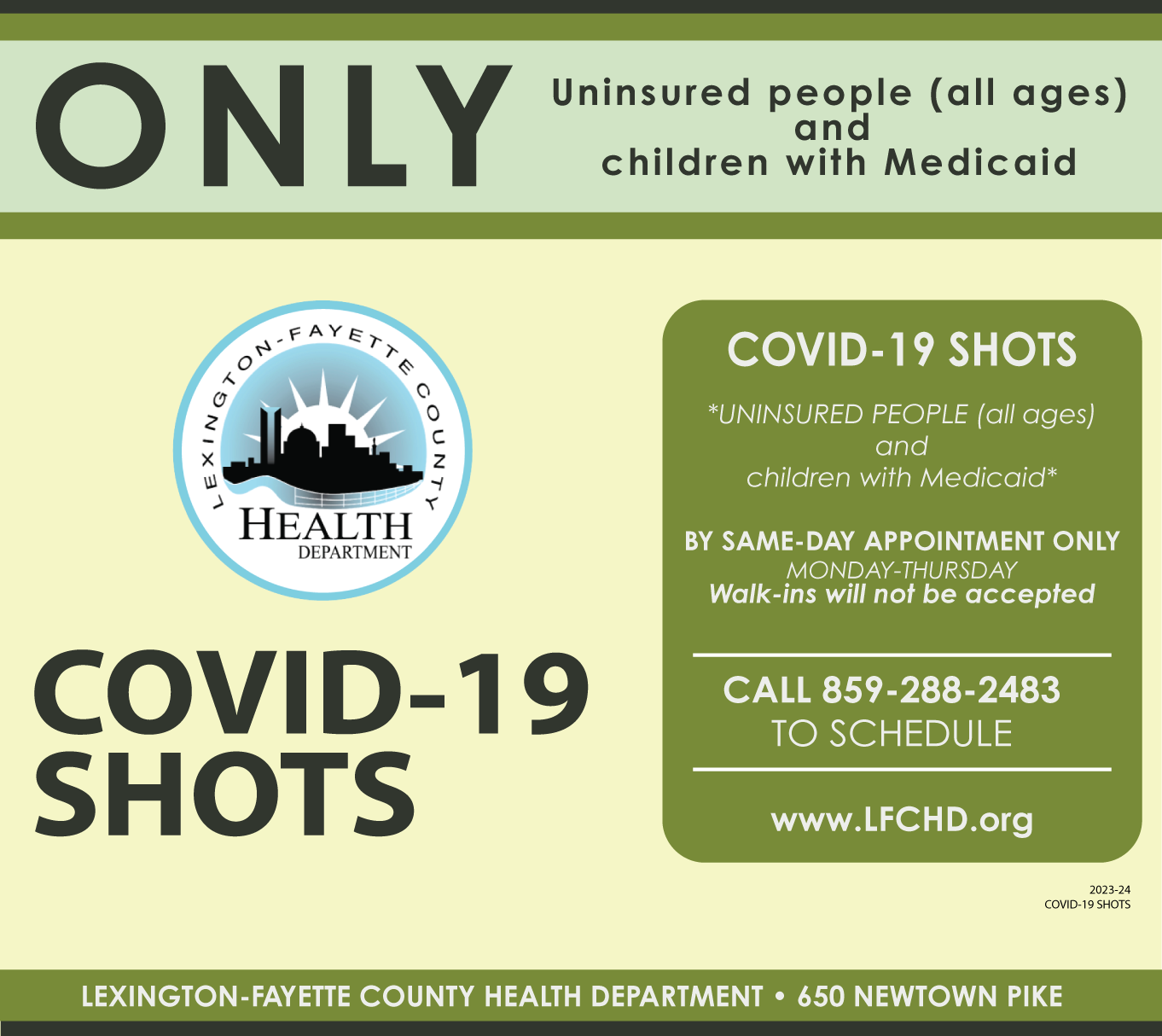 Those who qualify for the Kentucky Vaccine Program can make same-day appointments by calling our Public Health Clinic, 650 Newtown Pike, at 859-288-2483.
We encourage others with insurance to get the COVID-19 shot at area pharmacies or medical providers.
The updated COVID-19 shot is recommend for everyone ages 6 months and older. Older adults and people with weakened immune systems are at the greatest risk for hospitalization and death from COVID-19. Healthy children and adults can still experience severe illness from COVID-19.
The updated shot should work well against currently circulating variants of COVID-19 and continue to be the best way to protect yourself against severe disease. The benefits of COVID-19 vaccination continue to outweigh any potential risks. Serious reactions after COVID-19 vaccination are rare. You can learn more here: www.cdc.gov/respiratory-viruses/whats-new/covid-vaccine-recommendations-9-12-2023.html.