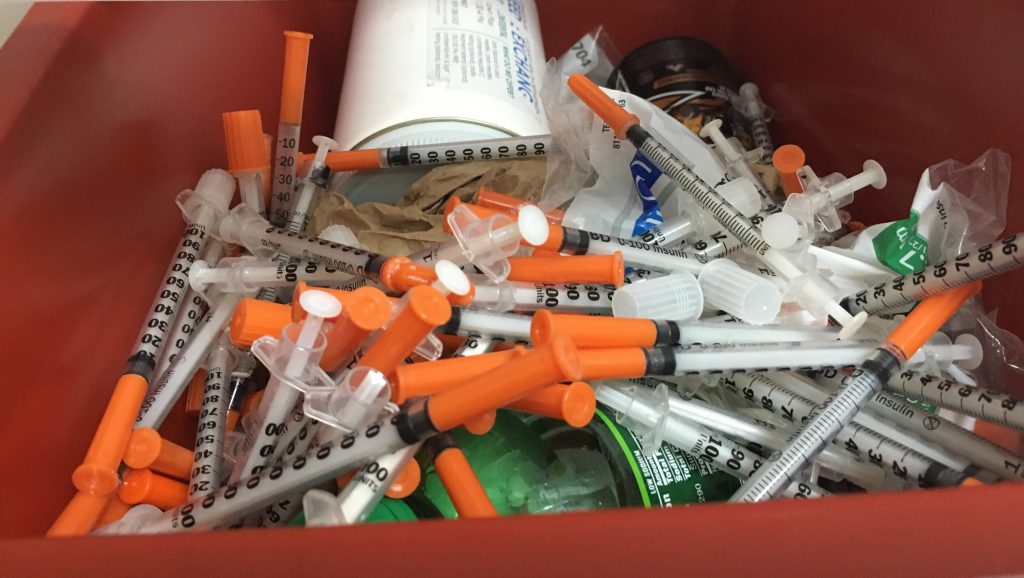 This is an archived post and the hours are no longer valid. Please visit www.lfchd.org/harmreduction for updated hours/information. 
The Lexington-Fayette County Health Department's needle-exchange program is expanding hours to 11 a.m.-4:30 p.m. Fridays at 650 Newtown Pike in the Dr. Rice C. Leach Community Room. The free, anonymous and confidential program is designed to reduce the spread of HIV and hepatitis in Lexington. Used needles must be brought in to receive clean needles. Click here to find out more about the program.
In addition to free needles, the program will offer testing for HIV and other sexually transmitted infections, educational materials and a safe disposal of dirty needles. Referrals and counseling can be made available for those who test positive for HIV or who are seeking drug treatment or other health and social services. On-site treatment referrals to rehabilitation is available from 11 a.m.-4 p.m.