The COVID-19 case count information is updated every morning except Sunday. Each update reflects the total through the previous day (Monday will be the total for Saturday and Sunday).
Updated: 9:30 a.m. Sept. 19, 2020
Lexington's reported COVID-19 cases:
7,694 (including 71 deaths)
Please click here to see graphs and charts showing the demographics of Lexington's confirmed cases: COVID-19 data.
Lexington-Fayette County Health Department
Find out more about our programs, classes, information, and support for the health of Lexington-Fayette County.
Follow Us on Twitter

Details on how to get FREE flu shots will be announced at 2 pm Monday! Check here or https://t.co/IBTGOff4Zp for details about a special drive-thru clinic Oct. 3 for high-risk groups ages 13 & up! We'll also have information on other opportunities for free flu shots for everyone! https://t.co/ODKkZsBU2C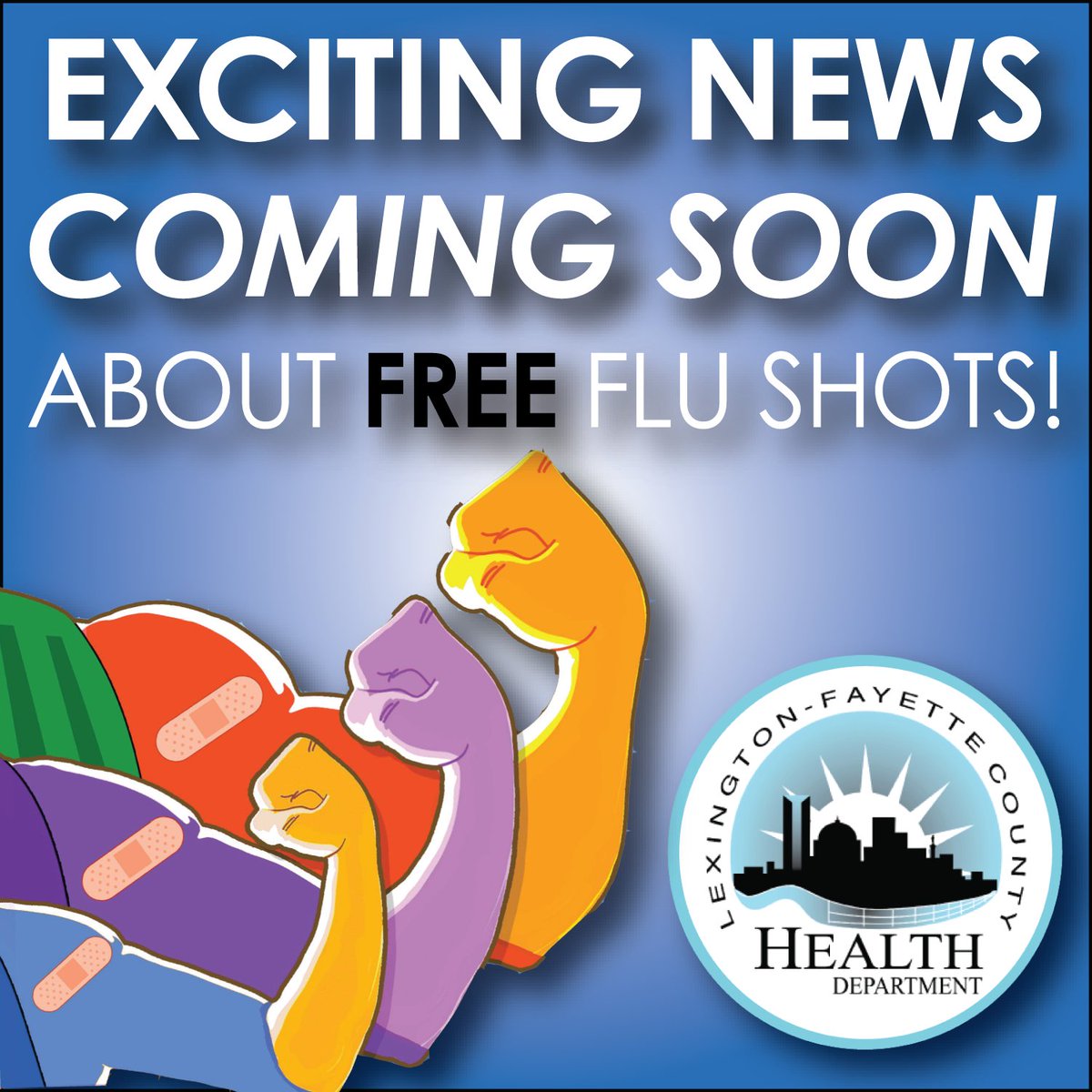 Lexington had 113 new COVID-19 cases reported yesterday, bringing the city's total to 7,497 cases and 71 deaths since the outbreak began in March.
#TeamKentucky #TogetherKy https://t.co/eddiydFKYW