Lexington's reported COVID-19 cases:
New cases: 247 (1 new death)
Total cases: 16,096 (including 113 deaths
)
Updated 9:25 a.m. Nov. 25, 2020
*Our website will not have numbers updated on Thursday but will return to updates Friday. Friday's update will include cases from Wednesday (Nov. 25) and Thursday (Nov. 26).
Please click here to see graphs and charts showing the demographics of Lexington's confirmed cases: COVID-19 data.
Click here for information on free COVID-19 tests.
The COVID-19 case count information is updated every morning except Sunday. Each update reflects the total through the previous day (Monday will be the total for Saturday and Sunday).
Lexington-Fayette County Health Department
Find out more about our programs, classes, information, and support for the health of Lexington-Fayette County.
Follow Us on Twitter

Important information about our holiday hours for #Thanksgiving! https://t.co/XLLpj8tKEJ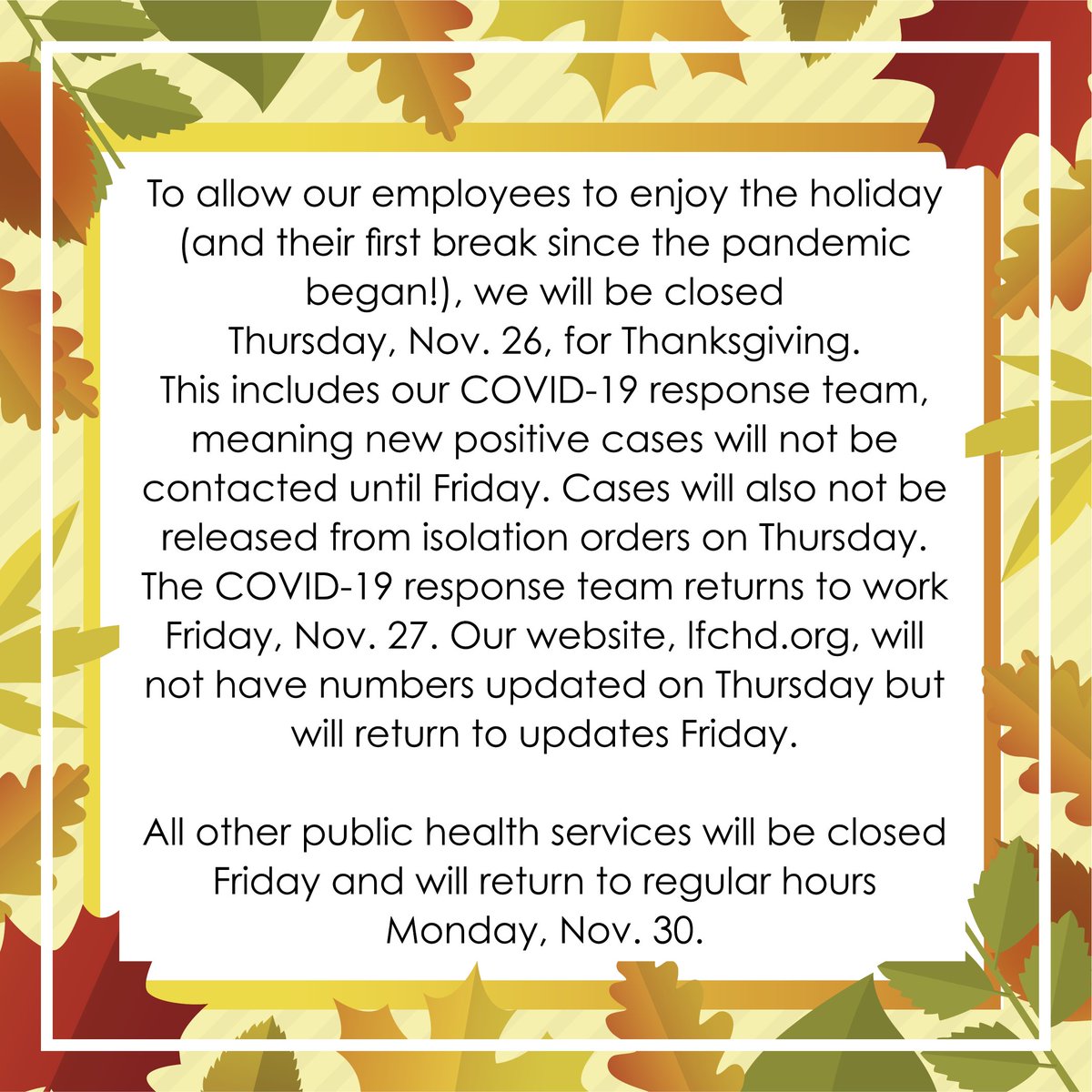 Help us spread holiday cheer, not COVID-19, this season with our Holiday Mask Decorating Contest. Masks can be decorated pretty, flashy, cute, funny or go full "ugly sweater" style!
More information can be found at https://t.co/F3nzh4UVu6.
#TeamKentucky #TogetherKy #LexingtonKy https://t.co/rLobLLLe4I


Lexington reported 247 new COVID-19 cases yesterday, pushing the city to 16,096 cases since the outbreak began in March. There have been 4,763 cases so far in November; the previous monthly high was 2,804 in September. https://t.co/GSkJsY0NC7