Lexington's reported COVID-19 cases:
New cases: 57 new cases; 3 deaths (including 1 from December; (7-day rolling average: 38 cases).
Total cases: 34,144 (including 302 deaths)
Updated 8:20 a.m. April 20, 2021
Please click here to see graphs and charts showing the demographics of Lexington's confirmed cases: COVID-19 data.
Click here for information on the COVID-19 vaccine in Lexington.
Click here for information on free COVID-19 tests.
The COVID-19 case count information is updated every morning except Sunday. Each update reflects the total through the previous day. There will be no data entered for Sunday. Any cases from Sunday will be processed with Monday's count and reported Tuesday. This will not affect the 7-day rolling average.
Lexington-Fayette County Health Department
Find out more about our programs, classes, information, and support for the health of Lexington-Fayette County.
Follow Us on Twitter

We've vaccinated more than 14,150 people against COVID-19! Learn more: https://t.co/iZuXGMSBcn. Updates on weekly vaccine clinics: https://t.co/cPbgtOQlDL. More on Lexington's rollout: https://t.co/6K5GkYQYbx.
#TeamKentucky #TogetherKy #LexingtonKy #ShotOfHope #LexDoThis https://t.co/d6zZIGYpQl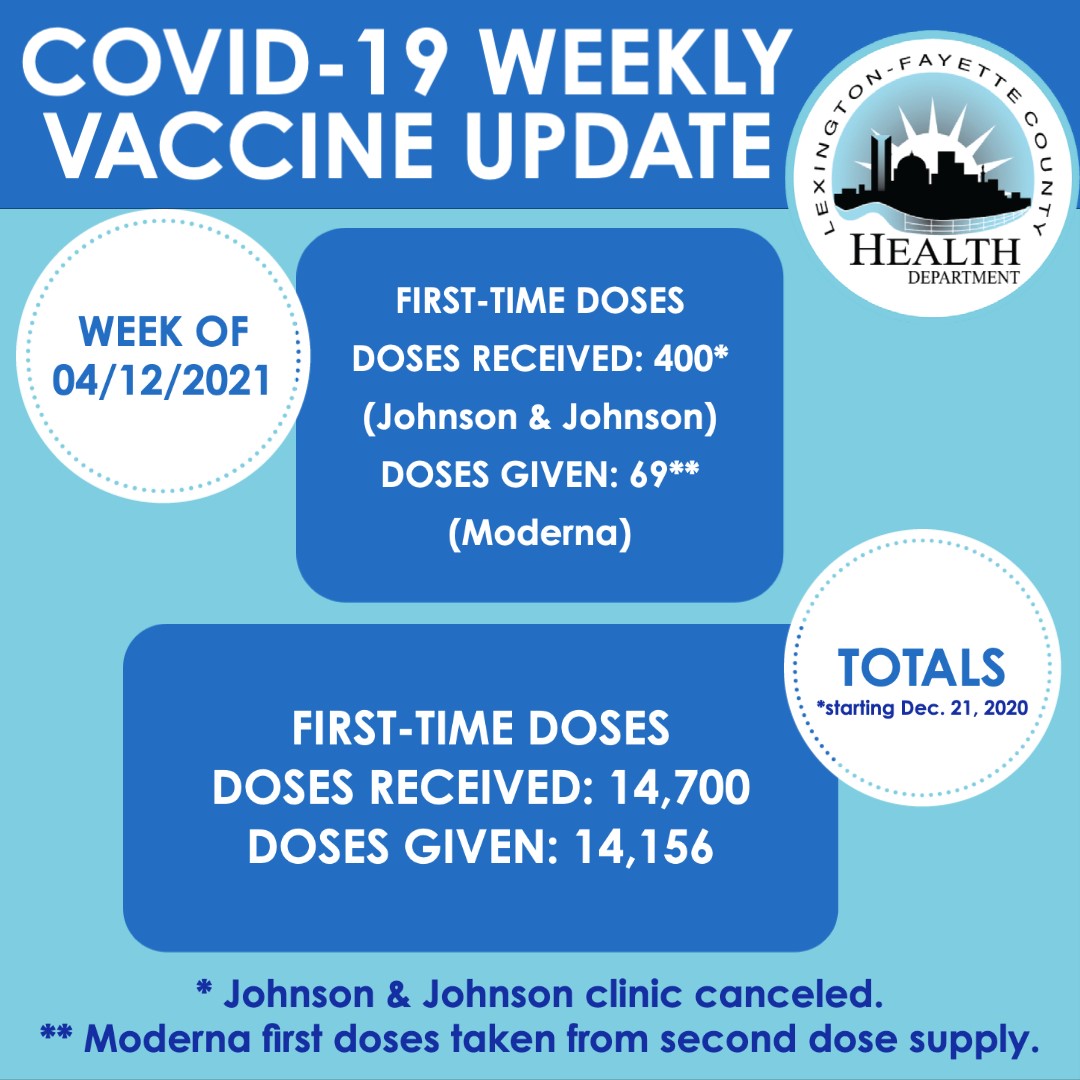 The April 21 COVID-19 vaccination clinic will accept a limited number of walk-ins 10-11:30am & 1-2:30pm at Consolidated Baptist Church, 1625 Russell Cave Rd. The clinic features the Moderna vaccine & is open to anyone ages 18+ who lives or works in Lexington.
#LexDoThis https://t.co/pimC8BUN63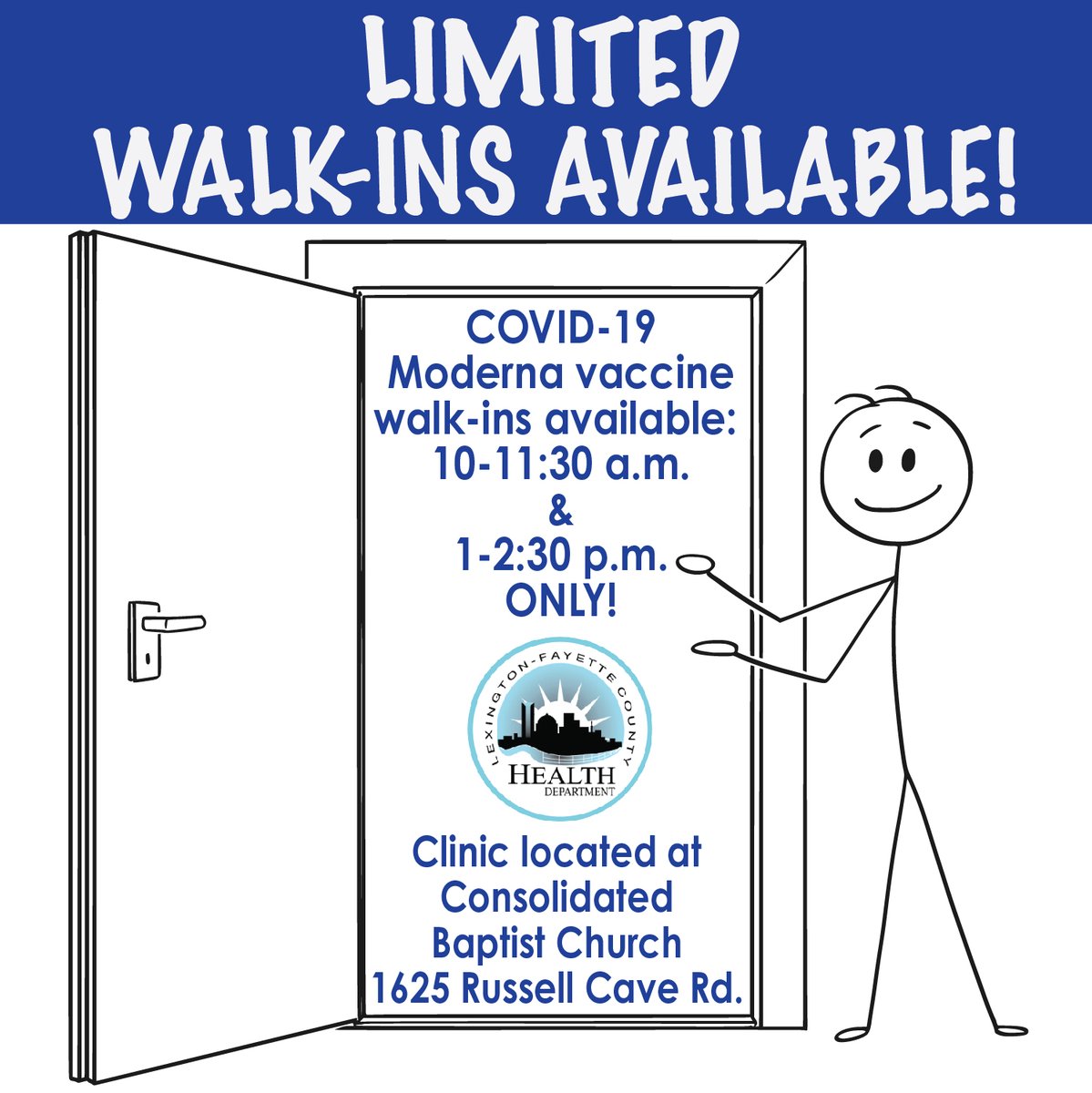 More than 300 Lexington residents have now died from COVID-19.

The Lexington-Fayette County Health Department reported 3 new deaths yesterday, bringing the total to 302 since the outbreak began in March 2020.
1/4
#TeamKentucky #TogetherKy #LexingtonKy https://t.co/uEjUom1YrV