Lexington's reported COVID-19 cases:
New cases: 636 (274 Saturday, 362 Sunday)
Total cases: 15,636 (including 112 deaths
)
Updated 9:05 a.m. Nov. 23, 2020
Please click here to see graphs and charts showing the demographics of Lexington's confirmed cases: COVID-19 data.
Click here for information on free COVID-19 tests.
The COVID-19 case count information is updated every morning except Sunday. Each update reflects the total through the previous day (Monday will be the total for Saturday and Sunday).
Lexington-Fayette County Health Department
Find out more about our programs, classes, information, and support for the health of Lexington-Fayette County.
Follow Us on Twitter

Lexington reported a new 1-day high of COVID-19 cases Saturday.

Then Sunday surpassed that.

Lexington reported 636 new COVID-19 cases over the weekend, including the two busiest days yet during the outbreak: 274 Saturday, 362 Sunday.
#TeamKentucky #TogetherKy #Thanksgiving
1/3

Give thanks, not COVID-19! Follow safety tips to reduce the risk of being exposed to, getting or spreading COVID-19 during Thanksgiving: https://t.co/TCipZuj3UD!
#TeamKentucky #TogetherKy #Thanksgiving https://t.co/BYTQnkx6Hy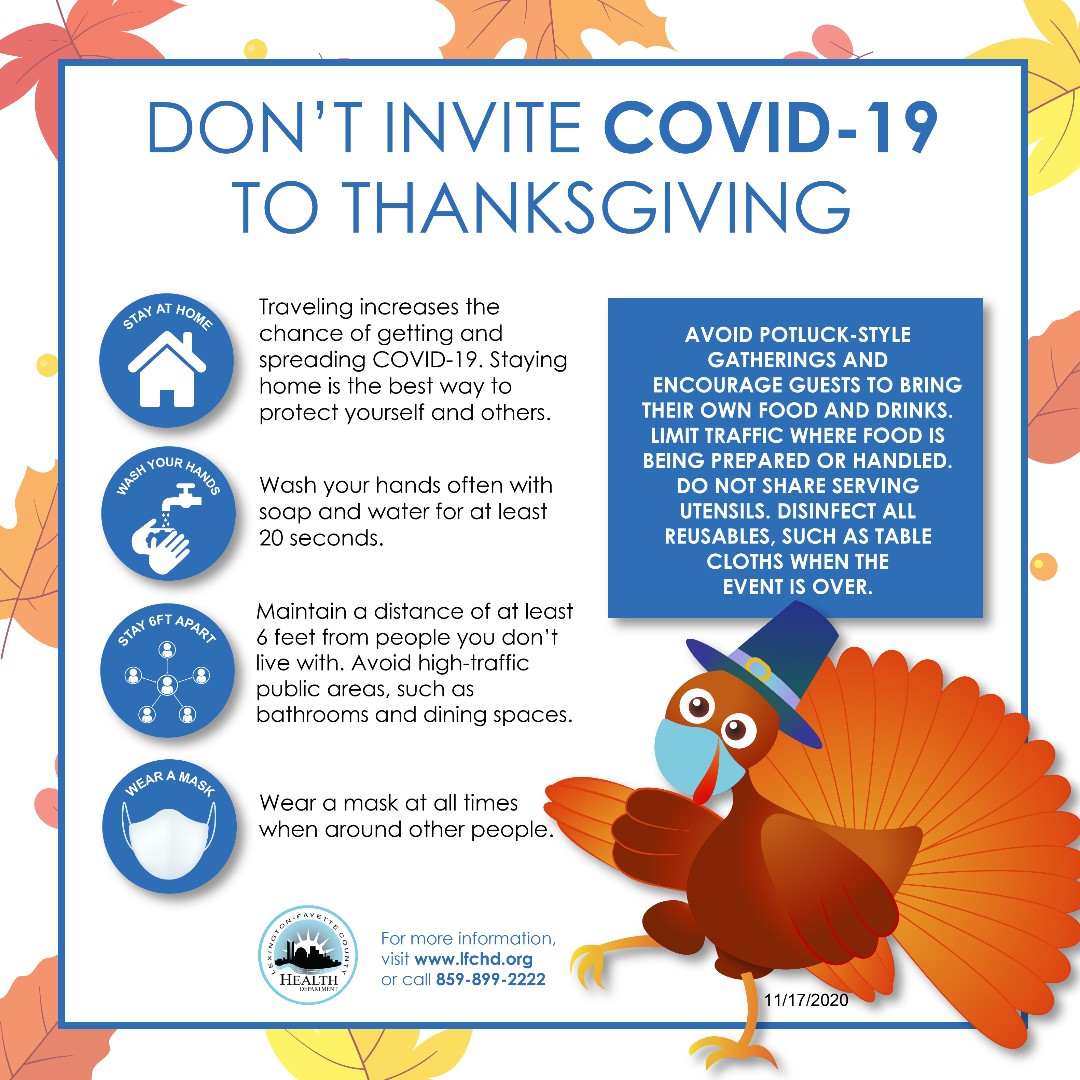 A COVID-19 thread for #LexingtonKy:
Lexington reported 237 new COVID-19 cases yesterday, pushing the city to exactly 15,000 cases since the outbreak began in March. There have been 3,570 cases so far in November; the previous monthly high was 2,804 in September.
1/6