The COVID-19 case count information is updated every morning except Sunday. Each update reflects the total through the previous day (Monday will be the total for Saturday and Sunday).
Updated: 9 a.m. May 30, 2020
Lexington's confirmed COVID-19 cases:
709 (including 13 deaths)
Please click on an image below for a closer look at the demographics of Lexington's confirmed cases. Each chart lists the cases through the previous day.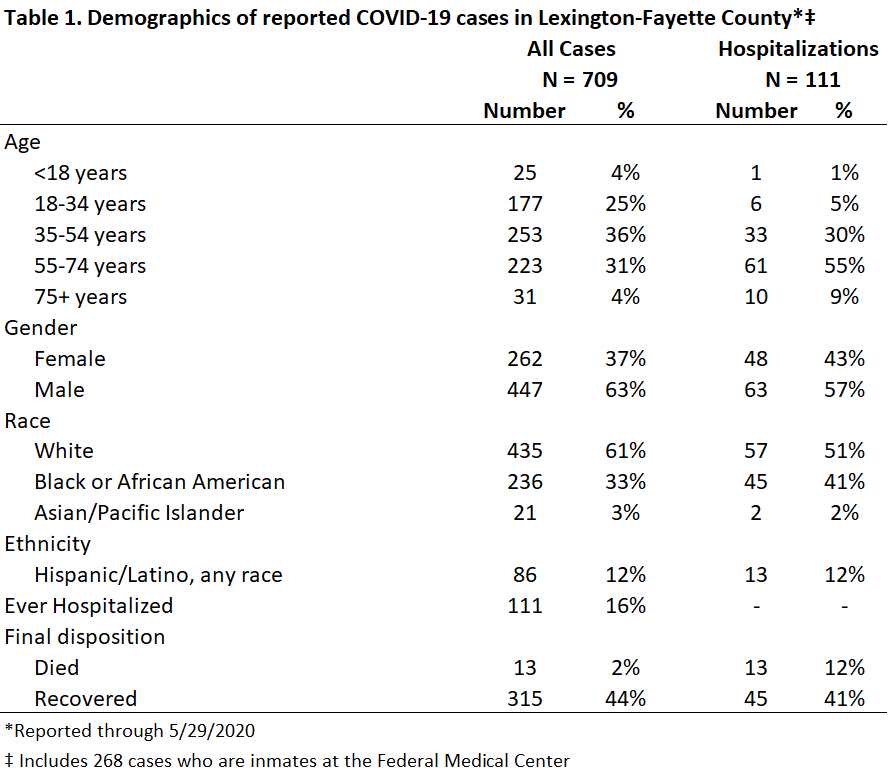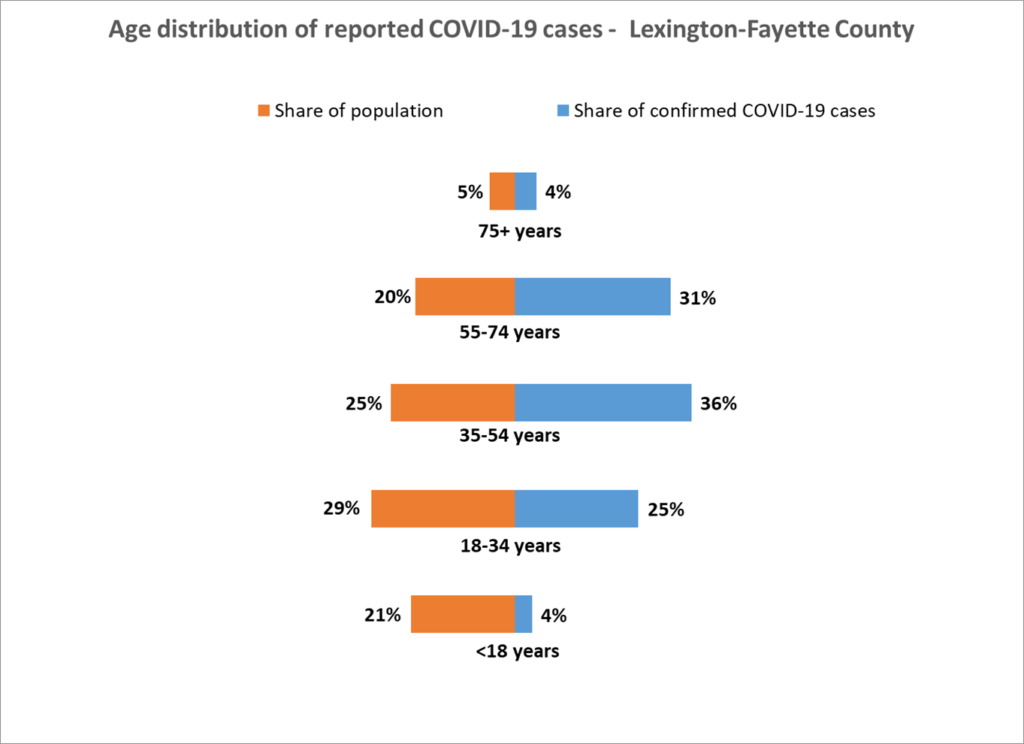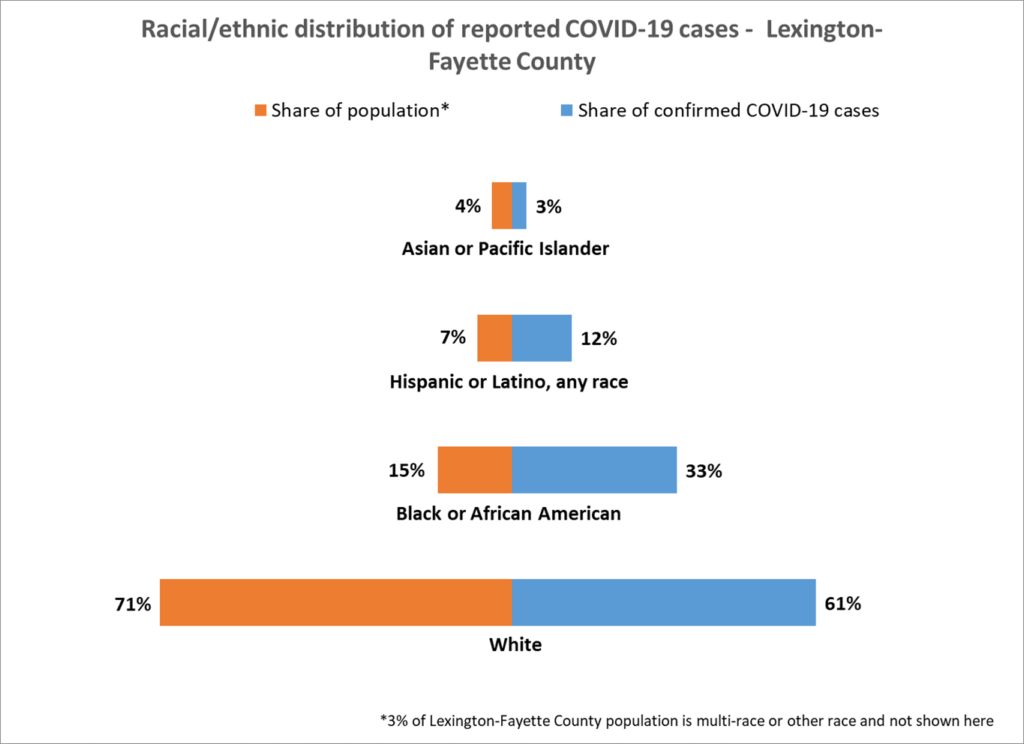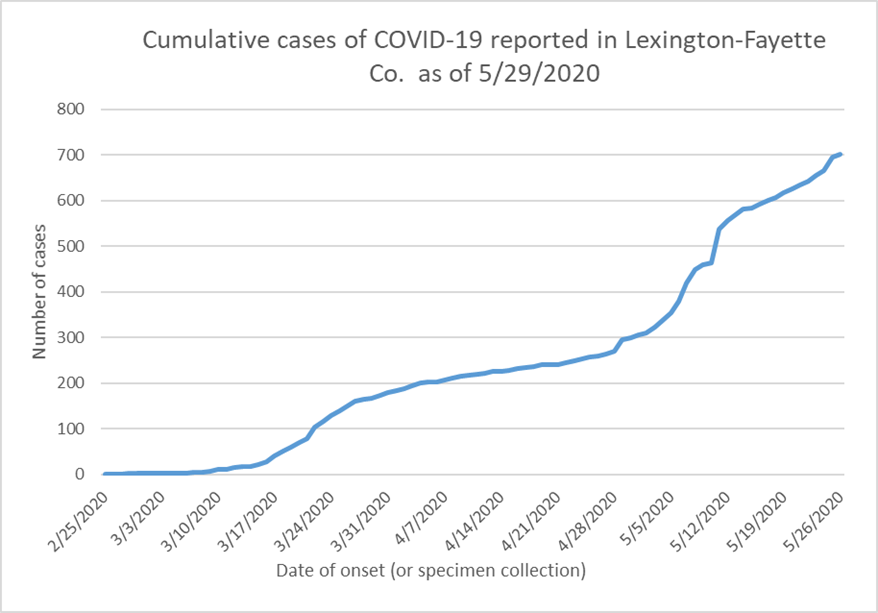 Lexington-Fayette County Health Department
Find out more about our programs, classes, information, and support for the health of Lexington-Fayette County.
Follow Us on Twitter


John Moses oversees our #harmreduction program. He recently spoke with @AcquistoA about the importance of maintaining these services even during the middle of a worldwide pandemic like #COVID19. #TeamKentucky #togetherky https://t.co/BYsGhjM9su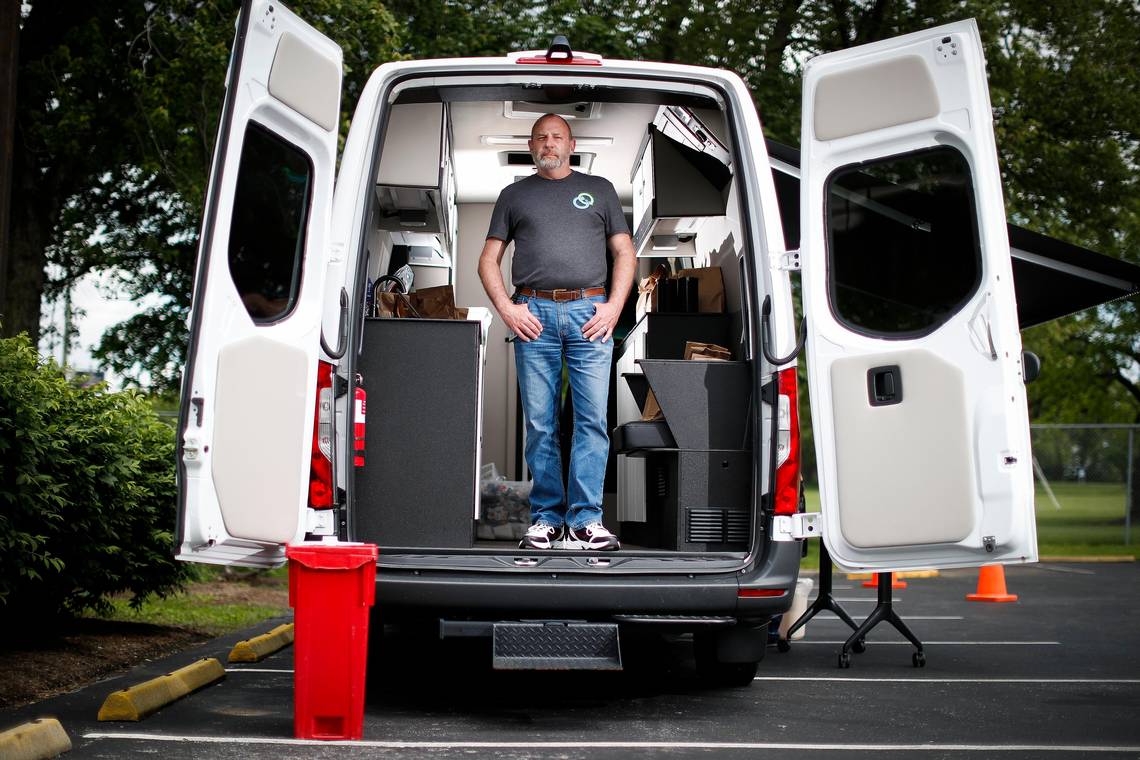 Starting June 1, if you need a COVID-19 test and have transportation issues, we have a limited number of at-home self-collection kits available for Fayette Co. residents. If you need this service, call 859-899-2222 8:30am-4pm Monday-Friday for help. #TeamKentucky #TogetherKy https://t.co/aYPZEuQwAu