Our Public Health Clinic will have new hours starting Feb. 28. All Public Health Clinic services remain by appointment only because of the COVID-19 pandemic. Call 859-288-2483 to make a same-day appointment.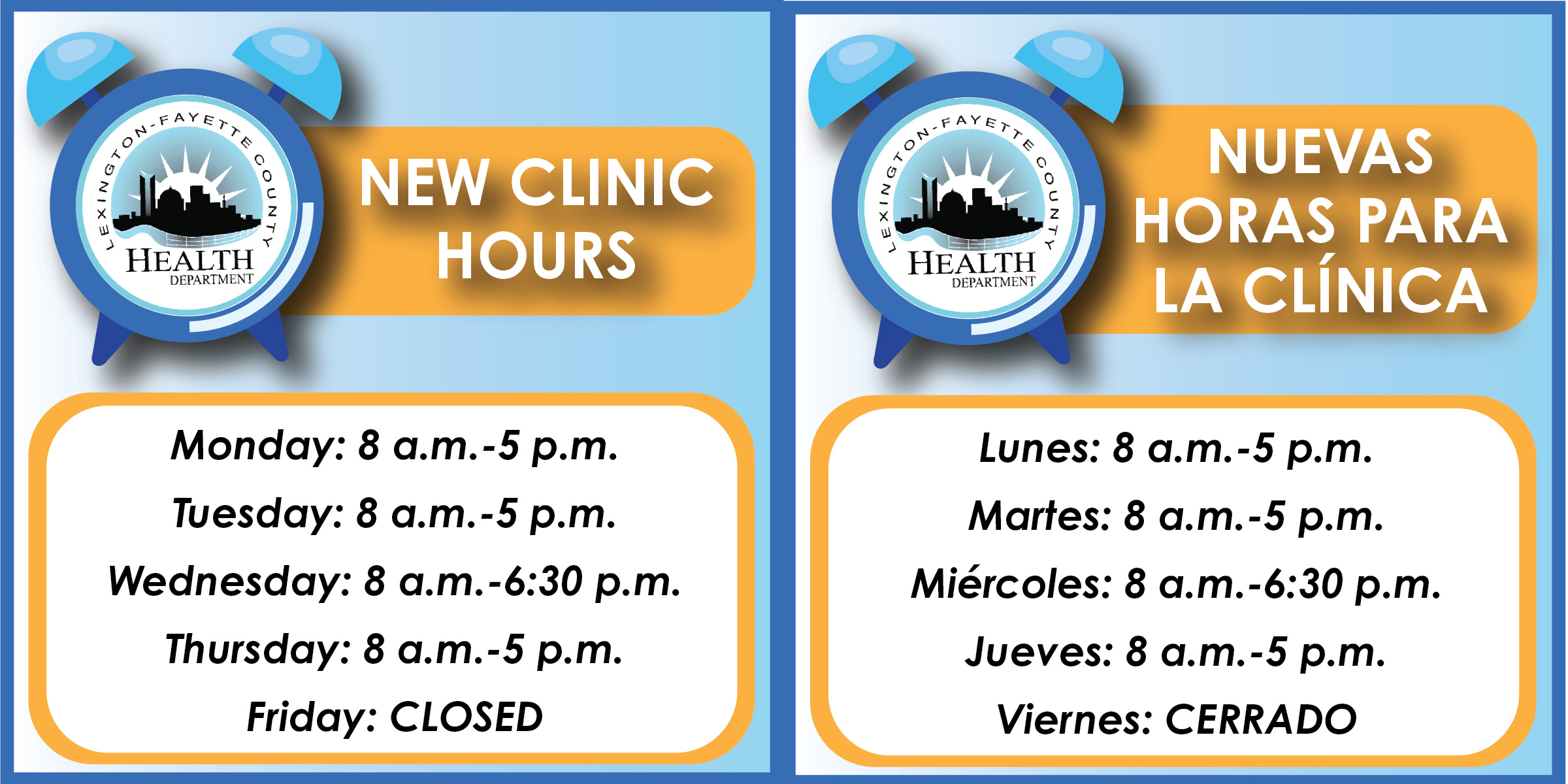 Sexually Transmitted Infection (STI) staff offer confidential and quality health services to all residents of Fayette County. This program provides diagnosis, treatment, follow-up care and epidemiological services for a variety of sexually transmitted diseases including (but not limited to):
Syphilis
Gonorrhea
Chlamydia
HIV
Testing and treatment are offered at the Public Health Clinic, 650 Newtown Pike. To schedule an appointment for STI screening, please call (859) 288-2483, select option 2.
8 a.m.-5 p.m. Monday
8 a.m.-5 p.m. Tuesday
8 a.m.-6:30 p.m. Wednesday
8 a.m.-5 p.m. Thursday
CLOSED Friday
We are ONLY testing for Syphilis, Gonorrhea, Chlamydia, Hep C and HIV.
We can test for herpes if you have a sore to test.
Our limited panel does NOT include bacterial vaginosis, urinary tract infection (UTI), yeast infections or Trichomonas. If you are experiencing something other than our limited service, we apologize and encourage you to see your medical provider or local Urgent Treatment Center, 859-245-0592.
Free HIV Testing Only
Fayette County was the first county in Kentucky to offer HIV antibody testing and anonymous testing for Human Immunodeficiency Virus (HIV) infection. Individuals seeking HIV tests should go to 650 Newtown Pike during the times listed below. Testing is free and confidential. For additional information on HIV testing, call (859) 899-4230.
11 a.m.-4 p.m. Monday
3-6 pm. Wednesday
8 a.m.-4 p.m. Thursday
Services:
Rapid HIV antibody testing with results in 15-20 minutes
Free HIV confirmatory testing
Referrals for HIV positive individuals (HIV care, support services, support groups, etc.)
Safer sex counseling
Free condoms
Community Education:
HIV education for target populations
Helpful Resources: