Almost 14% of all Kentuckians have diabetes and 34% have prediabetes, many more don't even know they have it. This makes our state the 8th highest in the country for diabetes prevalence.
Serious complications can happen when diabetes is left uncontrolled. Learn how to prevent or manage diabetes today! The Lexington-Fayette County Diabetes Program staff are here to help, free of charge.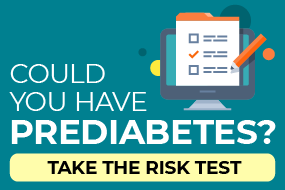 We offer a variety of programs to help you learn more about it. Some are in-person, some taught live – online using zoom, and some are online recorded modules. See details below and fill out the 'contact us' form for more information or to register.
The diabetes program at Lexington-Fayette County Health Department has three goals:
Educate those with or at risk for diabetes
Prevent or delay the development of type 2 diabetes through lifestyle change
Support those living with diabetes and/or working to manage weight
To find a class or support group near you, call (859) 288-2446 or use the Contact Us form for more information or to register for a class.
Educate
Healthy Living with Diabetes: This is a FREE diabetes self-management education and support (DSMES) program that can help you learn to manage your diabetes as part of your daily life. DSME is proven to:

Improve blood sugar control leading to decreased risk for diabetes complications
Increase self-confidence about taking care of your diabetes
Increase healthy eating and physical activity
Improve quality of life

This program is available several times a year, but there are similar programs starting each month, taught by other Kentucky health departments or healthcare providers. Our staff can help you find one that meets your needs.

Diabetes Basics classes (general overview classes): These 2-hour classes led by a Certified Diabetes Care & Education Specialist provide an overview of core diabetes self-management education topics.
Nutrition Basics classes: These 2-hour classes led by Registered Dietitians provide an overview of the core diabetes nutrition guidelines and recommendations.
Phone consults: Have a quick question about diabetes, prediabetes, or eating healthy? Call (859) 288-2446 and ask to speak to one of our Registered Dietitians or Certified Diabetes Care & Education Specialists.
Presentations and screening for community groups: Looking for an engaging speaker to share cutting edge information with your group on diabetes, prediabetes, diabetes prevention, heart health, or healthy eating? Interested in diabetes screening? Certified Diabetes Care & Education Specialists, Registered Dietitians and Health Educators are available to assist.
Free health education resources: A variety of health education displays, props, and presentations are available to borrow at no charge. They book up months in advance. Call (859) 288-2446 to inquire about or reserve current available resources.
Newly diagnosed with diabetes or new to diabetes education?
Try Diabetes Kickstart. This is an animated video series created by the CDC to be a first step into learning more about diabetes and to raise awareness of DSMES services (like our Healthy Living with Diabetes class series) where you can continue learning, interact and get support from a diabetes care & education specialist. This pre-recorded, self-paced video series is designed to introduce and explain the key concepts of diabetes management* and guide participants to start understanding how healthy lifestyle behaviors play an important part of their diabetes management and progression. After watching this program, we encourage you to let us know if you have questions or would like to sign up for a DSMES program. Call us at (859) 288-2344 to learn about follow up programs or complete our Contact Us form.
*Based on the ADCES7 Self-Care Behaviors.
Access Diabetes Kickstart by clicking this link: https://training.chfs.ky.gov/021520_Chronic_DiabetesBasics_MOD_01/html/index.html
It's available in Spanish, too! https://www.cdc.gov/diabetestv/spanish/diabetes-kickstart.html

---
"I learned a lot about diabetes in this class. The teachers did a great job. They explained things very well. The things I learned about diabetes in this class makes me want to take better care of myself. Great location. " – Marilyn
---
Prevent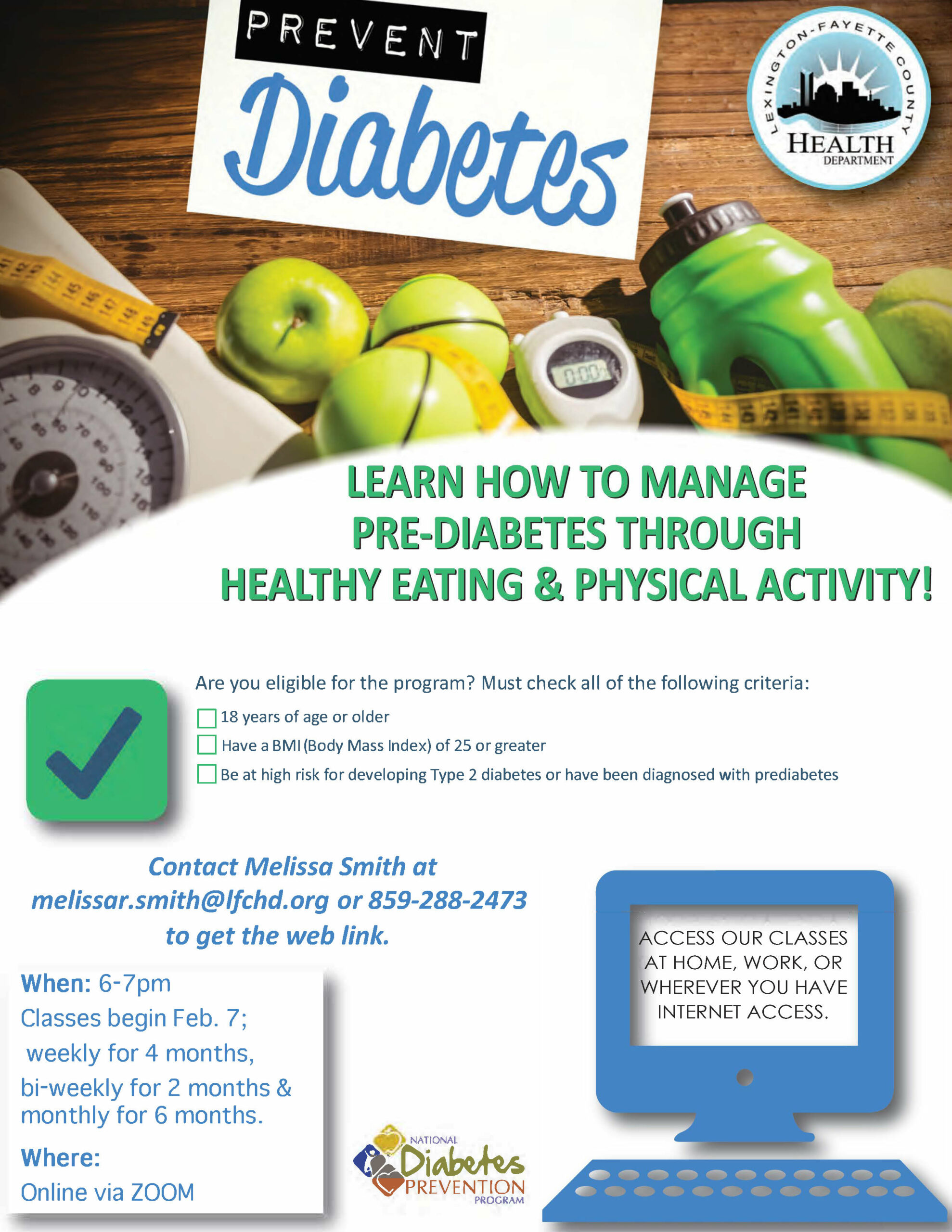 Diabetes Prevention Program (comprehensive year-long program): A year-long program providing education and support for individuals with prediabetes in their efforts to delay or prevent the development of type 2 diabetes. Utilizes a national curriculum. Meets weekly for four months, then biweekly for two months, and monthly for the final six months. Led by a Health Educator and Registered Dietitian. Use our Contact Us form for more information.
Prediabetes classes: These 2-hour classes provide an overview of core lifestyle change behaviors that may delay or prevent the development of type 2 diabetes. Utilizes a state-approved curriculum.
---
"The course was very beneficial for me. A lot of good information that is useful and easy to understand. The course was well organized and presented. Tami and Diana are super! I would highly recommend this class! Having the healthy snacks were a great addition!" – Anonymous
---
Support
Diabetes support groups: The monthly support groups throughout the community focus around a diabetes-related self-management topic with the opportunity for sharing and getting questions addressed. One group is Spanish-speaking. View our event calendar to find a support group or class.
Participate in local and statewide diabetes coalitions: Work together with others in the community to raise awareness about diabetes and diabetes prevention.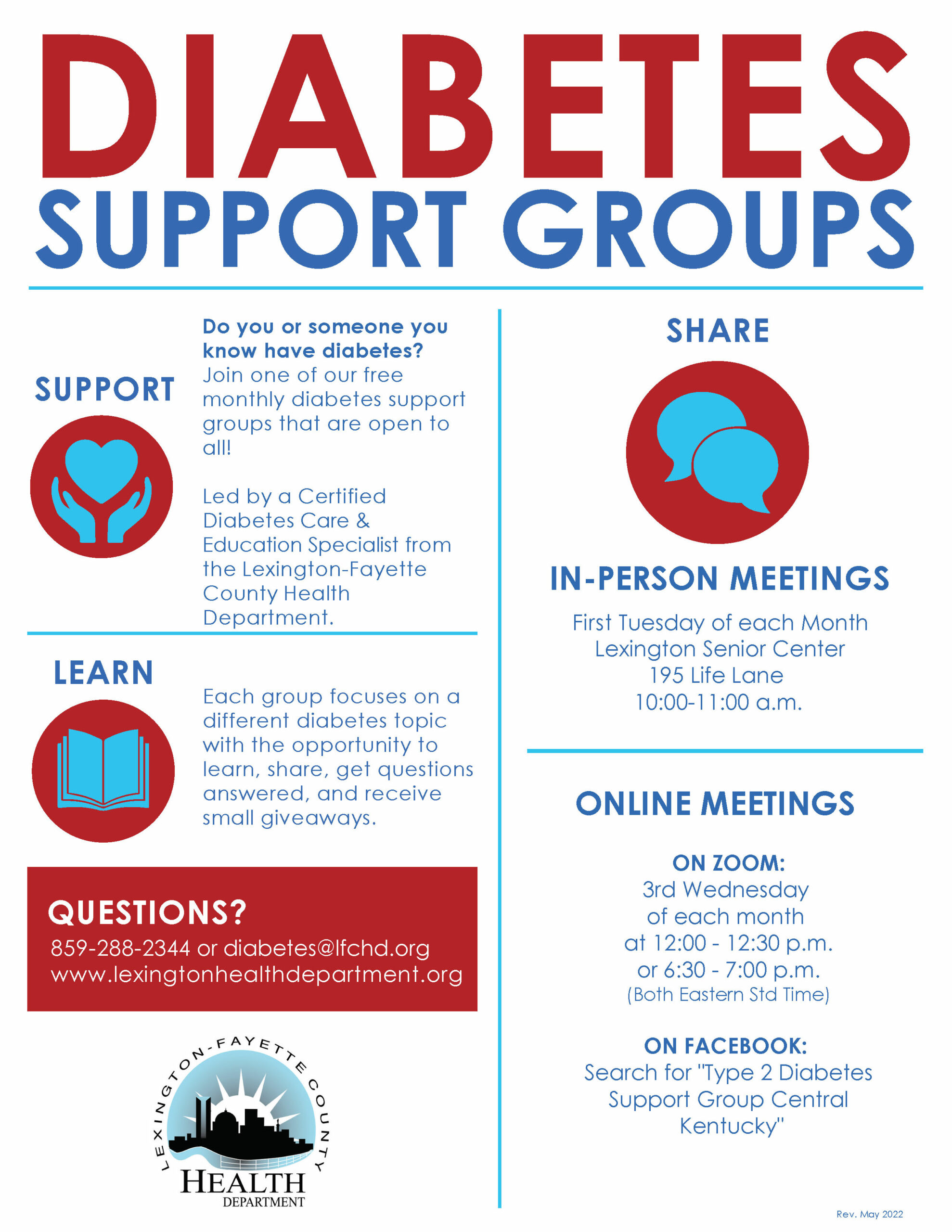 Helpful Resources: