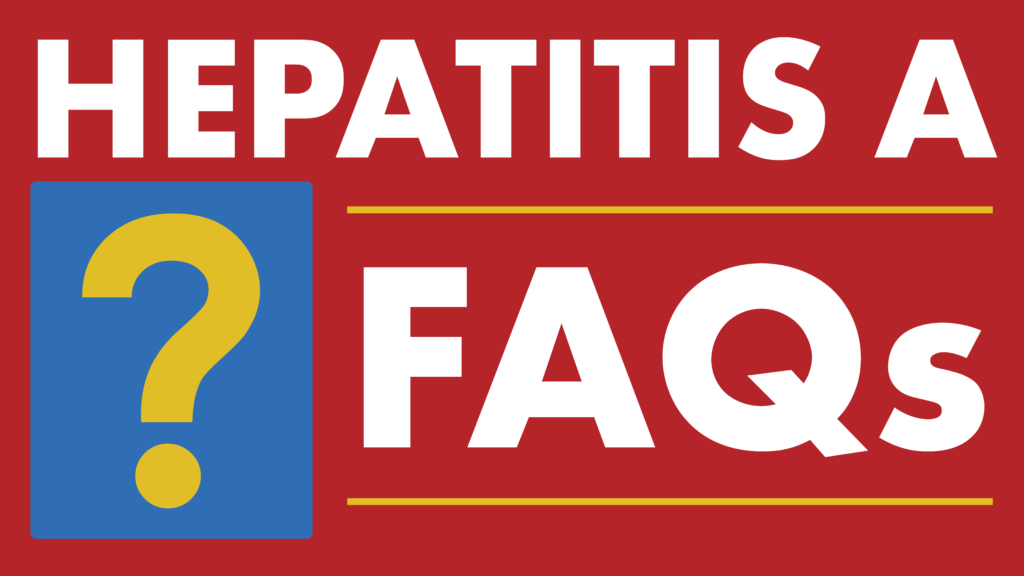 (Updated Aug. 2, 2019) We know you have plenty of questions about hepatitis A, so we've collected some of the most common ones we receive to help you know more about the current outbreak. You can read more about hepatitis A here: CDC hepatitis A FAQs.
What is hepatitis A?
Hepatitis A is a highly contagious liver infection caused by a virus.
How is it spread?
Hepatitis A usually spreads when a person unknowingly ingests the virus from objects, food, or drinks contaminated by small, undetected amounts of stool from an infected person. Hepatitis A can also spread from close personal contact with an infected person such as through sex or caring for someone who is ill. In the current outbreak, hepatitis A is primarily being spread person-to-person through poor personal hygiene. You can read about hepatitis A disinfection here: Hepatitis A Disinfection Guidelines.
Who is at highest risk?
People who have direct contact with someone who has hepatitis A
People who use illicit drugs in any way
People who are homeless
People who travel to countries where hepatitis A is common
I'm not in those risk groups. Do I need to get vaccinated?
The Lexington-Fayette County Health Department recommends the hepatitis A vaccine for everyone in the community because Lexington is in outbreak status. Although the virus is primarily attacking those with risk factors, up to 20 percent of the cases do not have any risk factors.
Is there an outbreak in Lexington?
Yes, there are more than 207 cases of hepatitis A in Lexington as part of this statewide outbreak, as of Aug. 2019. More than 4,790 cases have been reported across Kentucky since the fall of 2017, compared to around 20 cases that are typically recognized each year. There have been 59 deaths associated with hepatitis A in this outbreak. Kentucky's outbreak is being considered the worst in the nation.
How can you prevent getting hepatitis A?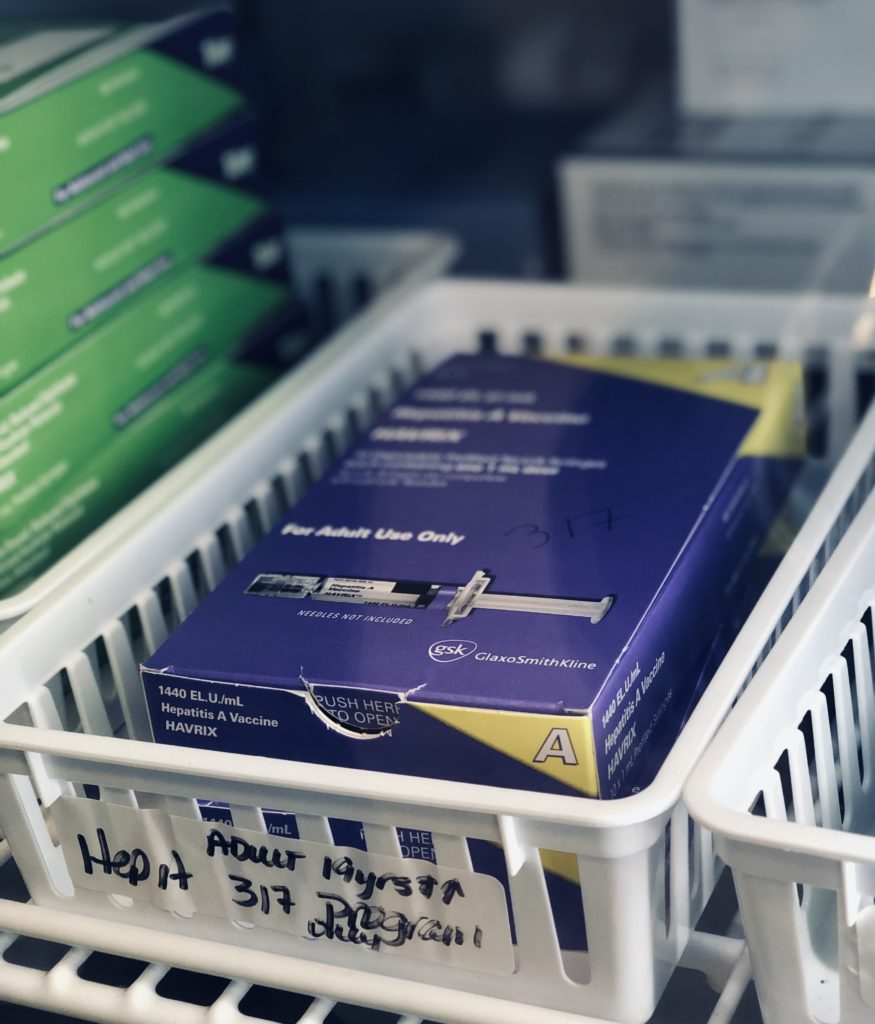 Vaccination is the best method of preventing the hepatitis A virus. The hepatitis A vaccination is available as a 2-dose series. The hepatitis A vaccine is also available in combination with hepatitis B in a vaccine called Twinrix® (hepatitis A/hepatitis B) as a 3-dose series. Talk with your healthcare provider about which vaccine best meets your needs. Although children are now routinely vaccinated against hepatitis A, adults who grew up in the U.S. were not vaccinated as part of their routine childhood immunization schedule.
Always wash your hands after using the bathroom and before eating and making food.
Why are we just now hearing about hepatitis A?
The outbreak in Kentucky began in late 2017, and the Lexington-Fayette County Health Department has been providing educational information through the traditional media, social media and community outreach since then. Be sure to follow us on Facebook and Twitter to stay updated!
Why aren't restaurant employees required to get vaccinated?
Food service workers are not inherently a high-risk population for hepatitis A so vaccination is not a legal requirement in Kentucky. Though it's a theoretical possibility, as of mid-December 2018, there have been no cases in Lexington spread from a food service employee. Additionally, about 5 percent of Lexington's total cases have involved a person in the restaurant industry. You just hear about them more frequently because of the required public health messaging to alert diners of potential exposure.
What has Lexington done during this outbreak?
Homeless shelters, the detention center and other places with high-risk people have worked with the Lexington-Fayette County Health Department to provide hepatitis A vaccinations. The health department's Environmental Health inspectors have provided educational material to restaurant management during regular inspections (at least twice each year). Additionally, some businesses and food-service establishments have contracted with the health department to provide vaccinations for their employees.
Is the outbreak connected to the state's new requirement for school-age kids to be vaccinated against hepatitis A?
It is not. Pediatricians have been recommending the hepatitis A vaccine to school-age kids for the last 10 years or more, and many in that age range had already been vaccinated against hepatitis A before the requirement went into effect on July 1, 2018. The Kentucky General Assembly passed the new hepatitis A vaccination requirement for school-age kids in 2017 before the statewide outbreak began.