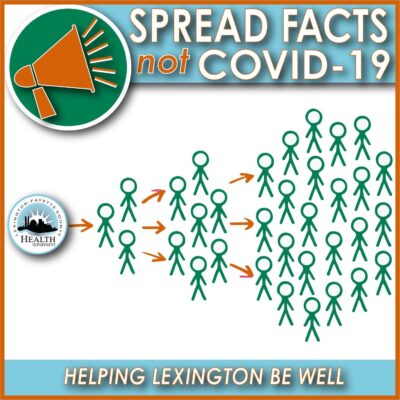 Protect the community through vax facts!
Misinformation about COVID-19 and the vaccines is dangerous. Learn more about claims that have been repeatedly proven false during the pandemic:
https://www.hopkinsmedicine.org/health/conditions-and-diseases/coronavirus/covid-19-vaccines-myth-versus-fact?amp=true
https://www.mayoclinichealthsystem.org/hometown-health/featured-topic/11-covid-19-myths-debunked
https://doh.sd.gov/documents/COVID19/Vaccine/COVID_VaxMyths.pdf
https://www.cdc.gov/coronavirus/2019-ncov/vaccines/facts.html
Anyone who talks about public health becomes a public health communicator, and more people talking about the facts will help Lexington. Share our information to help spread the word so more people hear the facts about COVID-19 and the vaccines!
Thanks, Lexington!