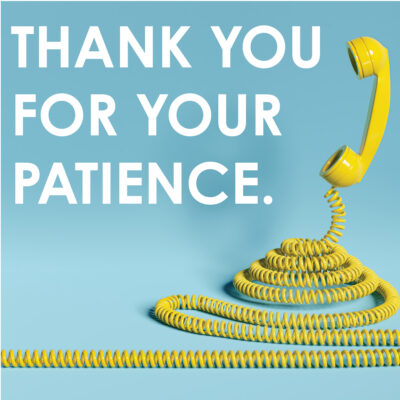 Because of the national Similac formula recall (www.fda.gov/news-events/press-announcements/fda-warns-consumers-not-use-certain-powdered-infant-formula-produced-abbott-nutritions-facility), our Public Health Clinic is receiving hundreds of calls per day. Please be patient as we continue to work to receive all the calls for our clinic services. Thank you in advance, Lexington!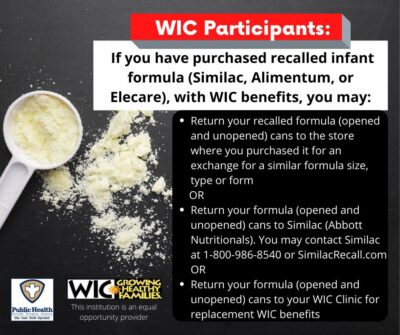 The FDA is advising consumers not to use Similac, Alimentum, or EleCare powdered infant formulas if:
the first two digits of the code are 22 through 37; and
the code on the container contains K8, SH or Z2; and
the expiration date is 4-1-2022 (APR 2022) or later.
Learn more, including how to check your lot number, at www.similacrecall.com/us/en/home.html. You can also call 1-800-986-8540 for more information. Lexington WIC participants can also call 859-288-2483.