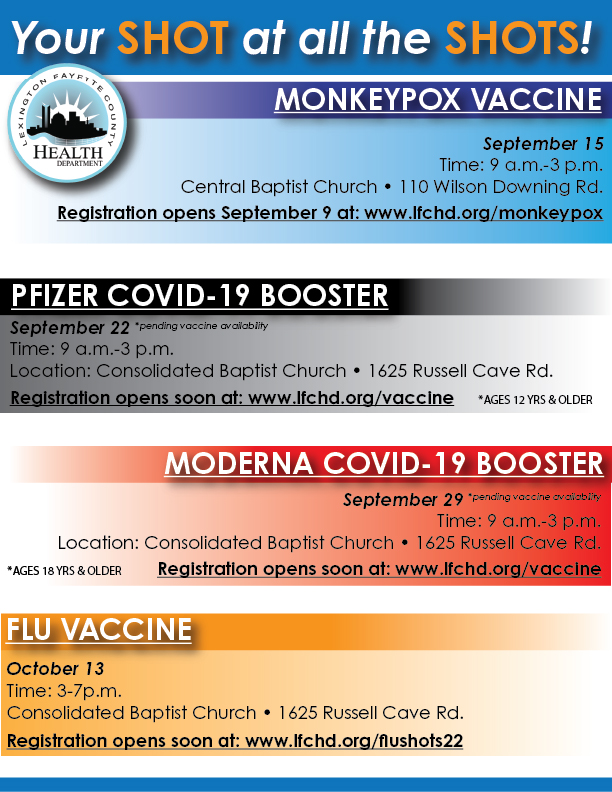 Don't miss your shot at a healthy fall and winter!
We have several upcoming special vaccination clinics for monkeypox, COVID-19 boosters and the flu, so mark your calendars today to get free vaccines for you and your family.
The newly approved COVID-19 boosters will be available at the special clinics Sept. 22 and Sept. 29, with appointments available in our Public Health Clinic starting Oct. 3. For people ages 12 years and older, the only authorized mRNA booster is the updated (bivalent) booster. People ages 12 years and older can no longer get the original (monovalent) mRNA booster. The Pfizer booster is for ages 12 and older, and the Moderna booster is for ages 18 and older.