The Lexington-Fayette County Health Department will host a low-cost rabies vaccination clinic 6-9 p.m. Thursday, Sept. 14, at the North Lexington Family YMCA, 381 W. Loudon Ave.
Vaccinations will cost just $5. All cats and ferrets must be in a carrier, and all dogs must be on leashes, and all animals must be licensed.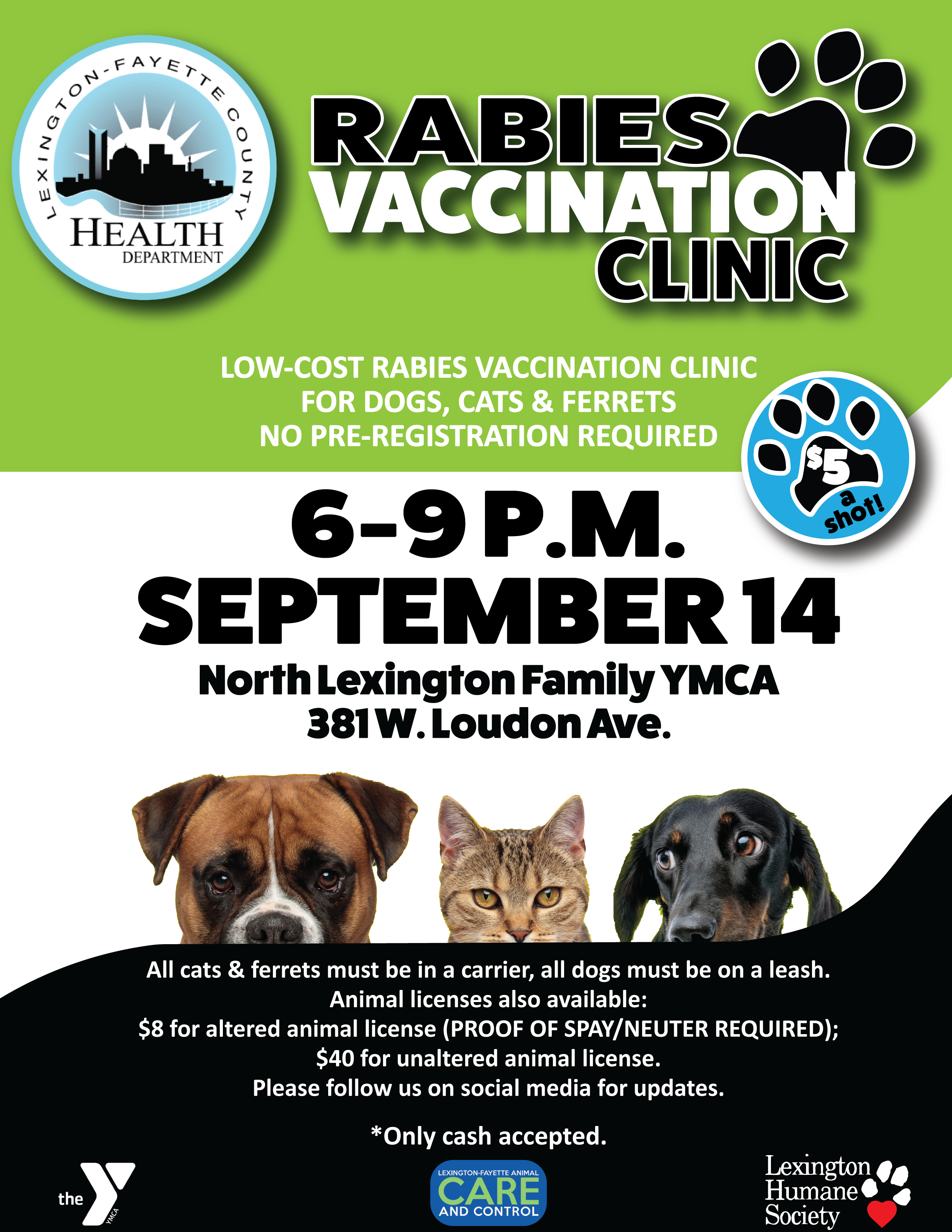 Rabies, a viral disease of humans, pets and wild animals, is transmitted from animals to humans by the saliva of a rabid animal, usually from a bite. Rabies vaccinations typically cost about $20, making this clinic a great value to pet owners. "A rabies shot gives protection to the pet as well as its owner and the other people of Lexington," said Luke Mathis, LFCHD Environmental Health team leader and one of the event's organizers. "We're pleased to provide this useful public health service as we help Lexington be well."
The clinic also provides pet owners with the opportunity to purchase an animal license for $8 if the animal has been spayed or neutered. A license costs $40 if the animal has not been altered or the owner has no proof of alteration. Lexington-Fayette Animal Care and Control, the Lexington Humane Society, and the YMCA of Central Kentucky are also sponsoring the event.
In the event of bad weather, the clinic date is subject to change, with the date/location to be determined later. The health department will provide updated information at www.LFCHD.org and on its Facebook page at www.facebook.com/LFCHD. A special Facebook Event page has also been created at https://fb.me/e/15SHxEZsc.