Lexington's lab-confirmed flu cases *. For more information on the IT issue and back-logged cases, please click here : UK Healthcare Flu Update.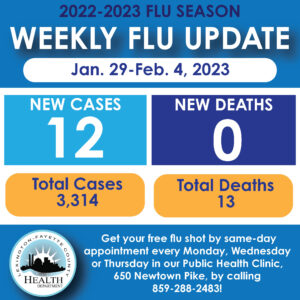 Lexington's reported COVID-19 cases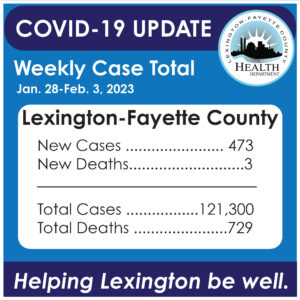 Click here for information on the COVID-19 vaccine in Lexington.
Click here for information on free COVID-19 tests.
The COVID-19 case count information is updated weekly and posted on Monday morning. Daily updates can be found at the dashboard at https://govstatus.gov.com/ky-covid-data-dashboard. We will also monitor the numbers and provide updates, as needed, to the community. Please follow us at www.facebook.com/LFCHD and www.twitter.com/LFCHD.
Lexington-Fayette County Health Department
Find out more about our programs, classes, information, and support for the health of Lexington-Fayette County.
Follow Us on Twitter
Don't let the flu happen to you!

Lexington now has 3,314 lab-confirmed cases, up 12 cases from the previous week.

A flu shot for ages 6 mos. and older is the best way to protect yourself and the ones you love from flu and its potentially serious complications.
1/4
#FightFlu https://t.co/yZb8ycBIDh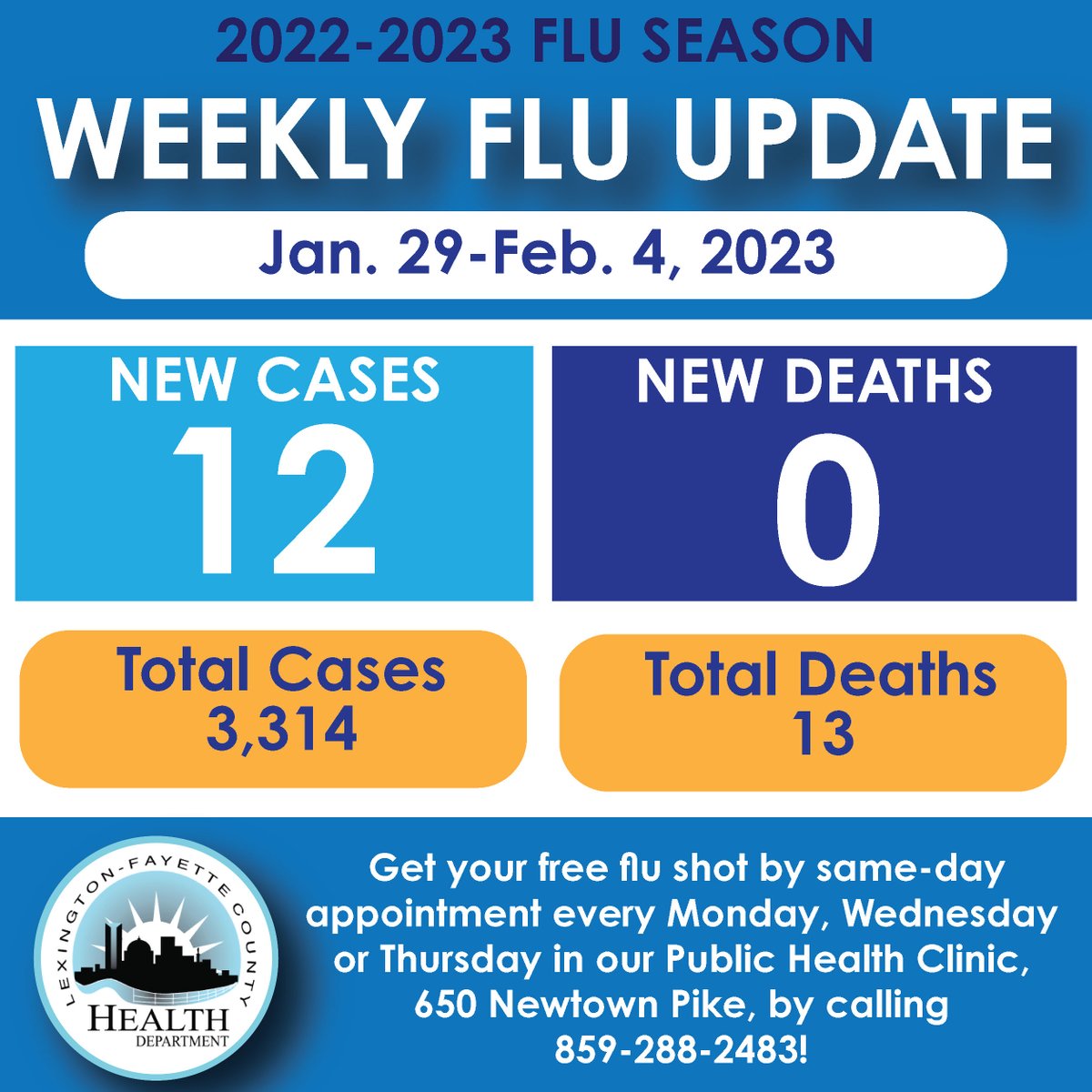 Today, (Feb. 7) is National Black HIV & AIDS Awareness Day.
The first National Black HIV/AIDS Awareness Day (NBHAAD) was marked in 1999 as a grassroots-education effort to raise awareness about HIV and AIDS prevention, care, and treatment in communities of color.
1/4

#NBHAAD https://t.co/OMexiXyUC5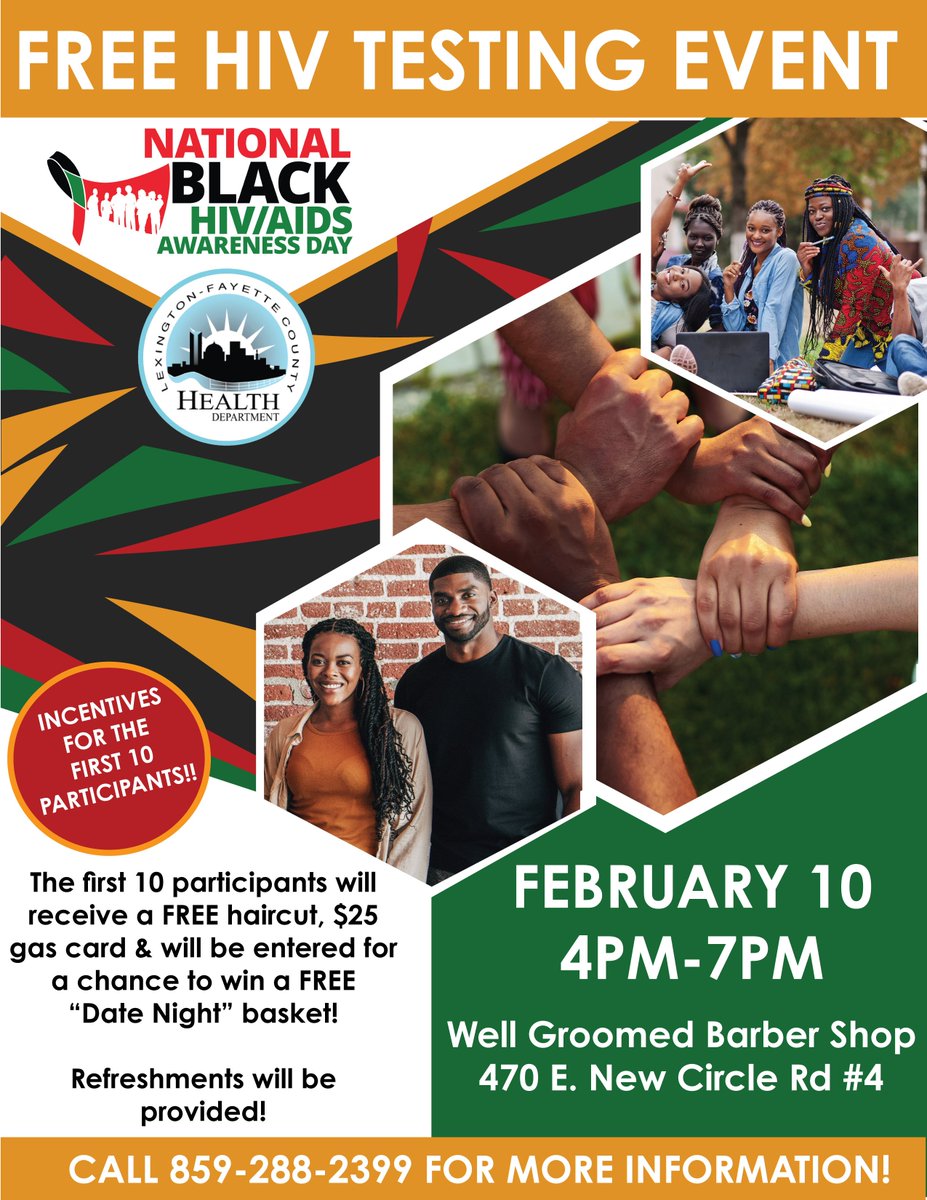 Our Harm Reduction Program remains busy helping Lexington be well! In January, we had 1,211 visits to our needle-exchange program as we fight the spread of hepatitis C and HIV!
1/6

#HarmReduction #LexingtonKy #PublicHealth #SavingLives #ChangingLives #Kentucky https://t.co/V7HziYckks