The Lexington-Fayette County Board of Health elected Dr. Rodney A. Jackson as chair for the 2022-23 fiscal year, which began July 1.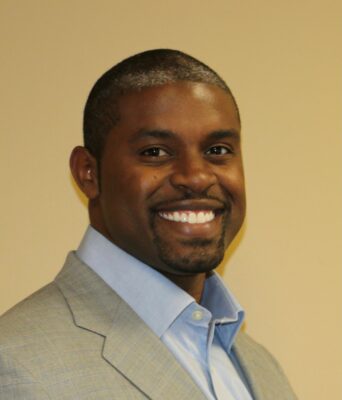 Dr. Jackson is a board-certified, practicing pediatric dentist in Lexington. He started his practice, Pediatric Dentistry of Hamburg, 19 years ago, and currently has locations in Lexington, Georgetown and Frankfort. A native of Wheelwright, Ky., he obtained a bachelor's degree from the University of Louisville, a Doctorate of Dental Medicine from the University of Kentucky College of Dentistry and completed his pediatric dental residency at UK. He and his wife have two sons.
Dr. Jackson joined the Board of Health in 2017 and has served as the chair of the Nominating Committee for the last three years.
Dr. Jackson replaces Michael Friesen, who will continue to serve on the Board of Health.
Leah Mason, JD, will serve as vice-chair for 2022-23. Other Board of Health members include: Jack Cornett, Dr. Lee Dossett, Dr. Hartley Feld, Dr. Maria de Lourdes Gomez, Mayor Linda Gorton, Dr. Gregory Hood, Majd Jabbour, Councilmember Jennifer Reynolds, Dr. Elizabeth Riley and Dr. Jason Zimmerman. Commissioner of Social Services Kacy Allen-Bryant is an official representative of the mayor but is a non-voting member.
The Board of Health meets the second Monday of every month at 5:45 p.m. at the Lexington-Fayette County Health Department, 650 Newtown Pike.