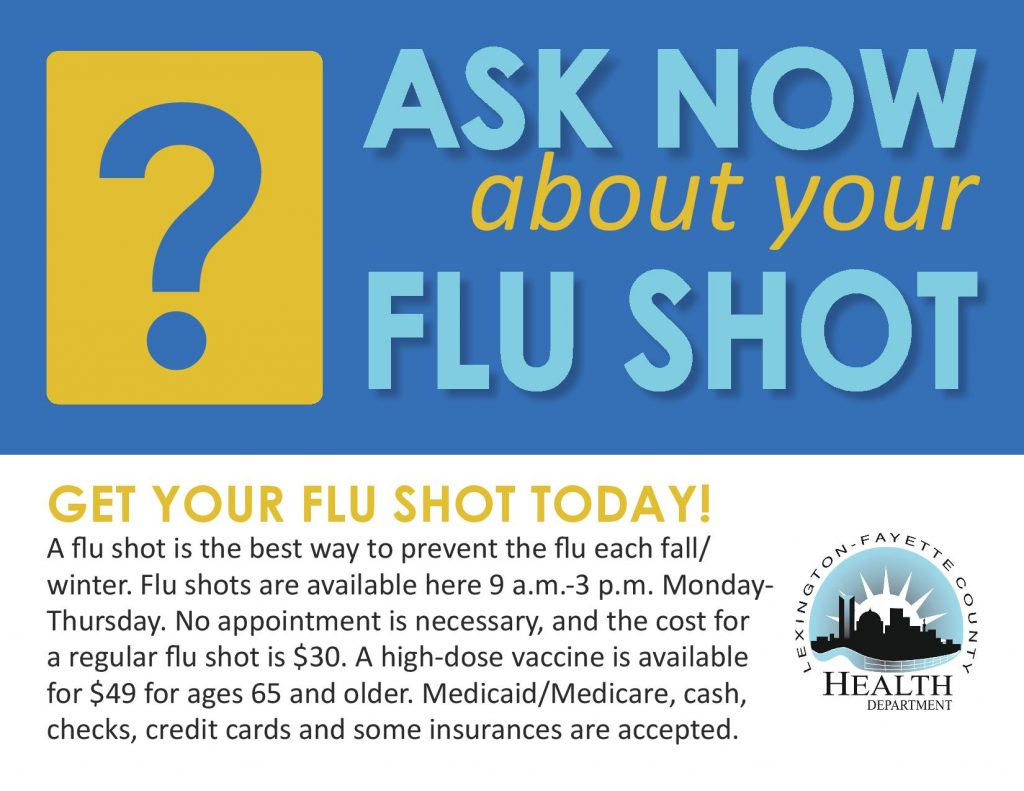 It's officially flu season in Lexington: the first lab-confirmed case of the flu has been reported.
The health department will offer flu shots 9 a.m.-3 p.m. Monday through Thursday at its Public Health Clinic at 650 Newtown Pike. No appointment is necessary, and the cost for a flu shot is $30. Medicaid/Medicare, cash, checks, credit cards and some insurances are accepted.
"A seasonal flu shot is recommended to all people ages 6 months and older and is the best way to avoid getting the flu," LFCHD spokesman Kevin Hall said.
Last year, Lexington had 503 confirmed cases of the flu and seven flu-related deaths.
For additional information about the 2017-18 flu season, like the Lexington-Fayette County Health Department on Facebook at www.facebook.com/LFCHD, or follow us on Twitter at twitter.com/LFCHD and Instagram at @lexpublichealth. Flu information can also be found by calling the Public Health Clinic at 859-288-2483.