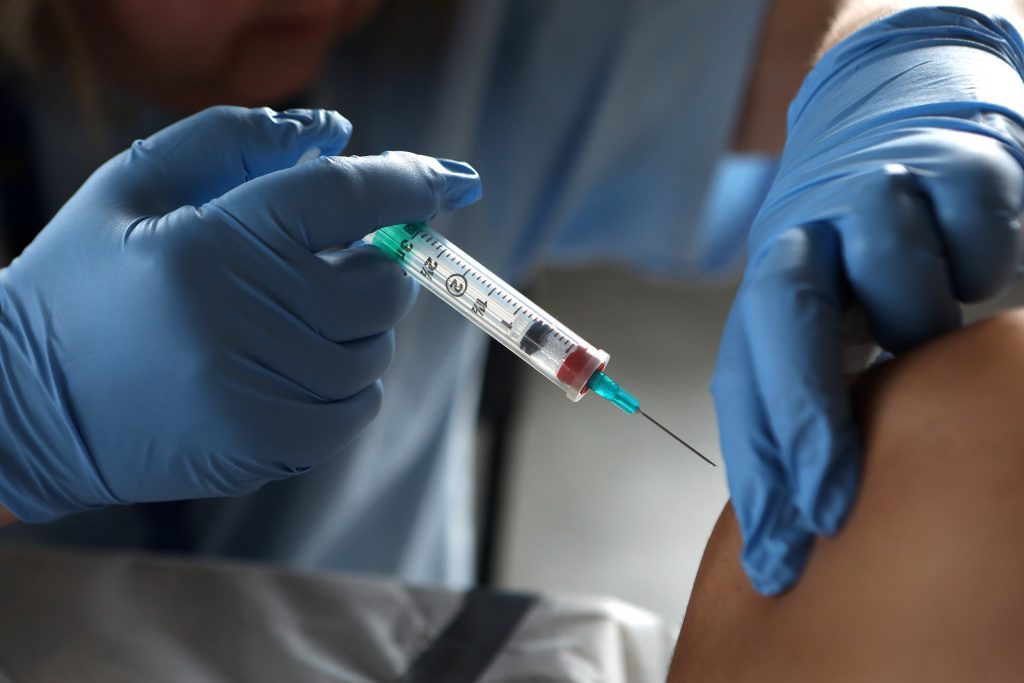 The health department's annual free flu shot event will be held 4-7 p.m. Thursday, Oct. 5, at Consolidated Baptist Church's Andrew Center, 1625 Russell Cave Road.
Make your wait time shorter by registering here: flu form [en español]. Please fill out the form, print it, and  bring it with you on Oct. 5. The form is for use on Oct. 5 only.
The seasonal flu shot is recommended to all people ages 6 months and older. Last year, Lexington had seven deaths from flu-related causes. The health department provided 2,434 flu shots throughout the season, including 1,498 at last year's free flu shot clinic.
Lexington had 503 confirmed flu cases last year, but that represents a small fraction since most flu cases aren't lab-confirmed. The CDC estimates 5-20 percent of the U.S. population gets the flu each year, costing an estimated $10.4 billion in medical expenses and $16.3 billion in lost earnings.
For community members not able to get their flu shots at the special free event, the health department will offer flu shots 9 a.m.-3 p.m. Monday through Thursday in the Public Health Clinic, 650 Newtown Pike, starting Oct. 2. No appointment is necessary, and the cost for a regular flu shot is $30 and $49 for a high dose recommended for ages 65 and older. Medicaid/Medicare, cash, checks, credit cards and some insurances are accepted.