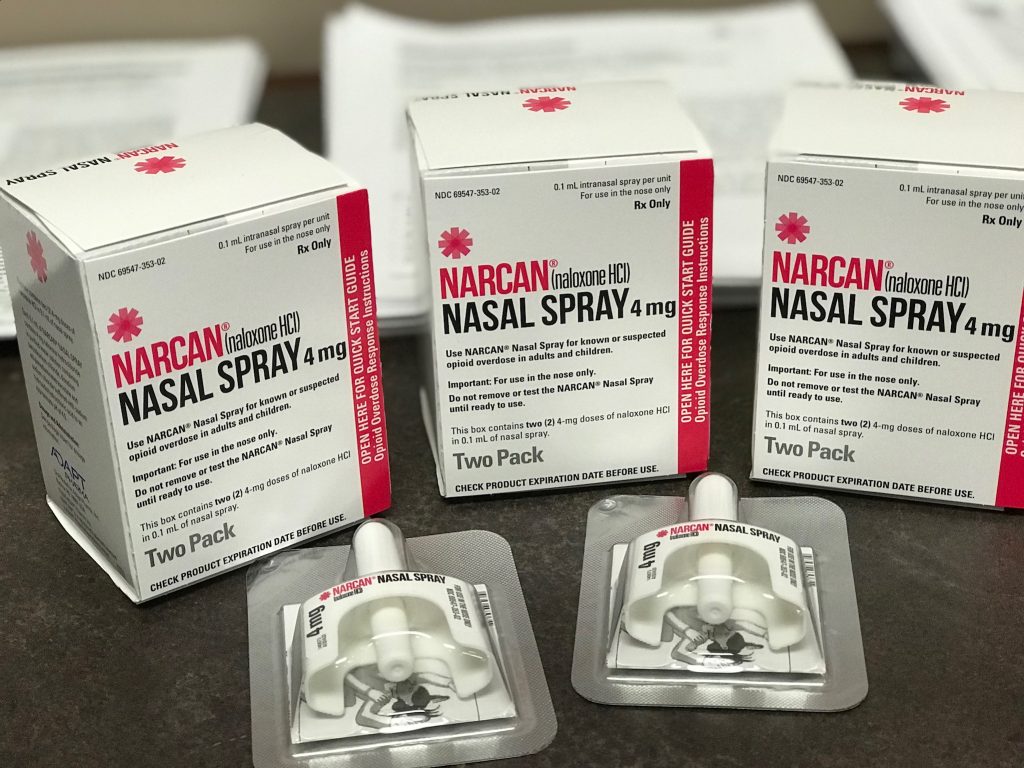 The Lexington-Fayette County Health Department is hosting a free community training on naloxone, which will include providing free kits containing the overdose-reversing medication.
The classes are scheduled for 5 p.m., 5:30 p.m., 6 p.m. and 6:30 p.m. Tuesday, Nov. 19, in the Dr. Rice C. Leach Community Room at the health department's main building, 650 Newtown Pike. Participants must complete a 10-15-minute training to receive a free naloxone kit, followed by time for paperwork and a Q&A. Participants only have to attend one of the sessions.
Naloxone, also known by the brand name Narcan, blocks opiate receptors in the brain, works in 1-3 minutes and lasts 30-90 minutes. It can cause withdrawal symptoms such as nausea and disorientation, but there is no risk for abuse or addiction. If given in a timely manner, the antidote can prevent deaths from overdoses due to opioid drugs, such as oxycodone or heroin.
"Ready access to naloxone at home or in the community can save lives," said Commissioner of Health Dr. Kraig Humbaugh. "Knowing when and how to use Narcan gives people a chance for recovery in the future."
The free naloxone kits are available to the community through a partnership between the health department and a grant from the City of Lexington. The purchase of naloxone was supported by the First Responders and Community Partners Overdose Prevention Project awarded to Lexington-Fayette Urban County Government by the Substance Abuse and Mental Health Services Administration.