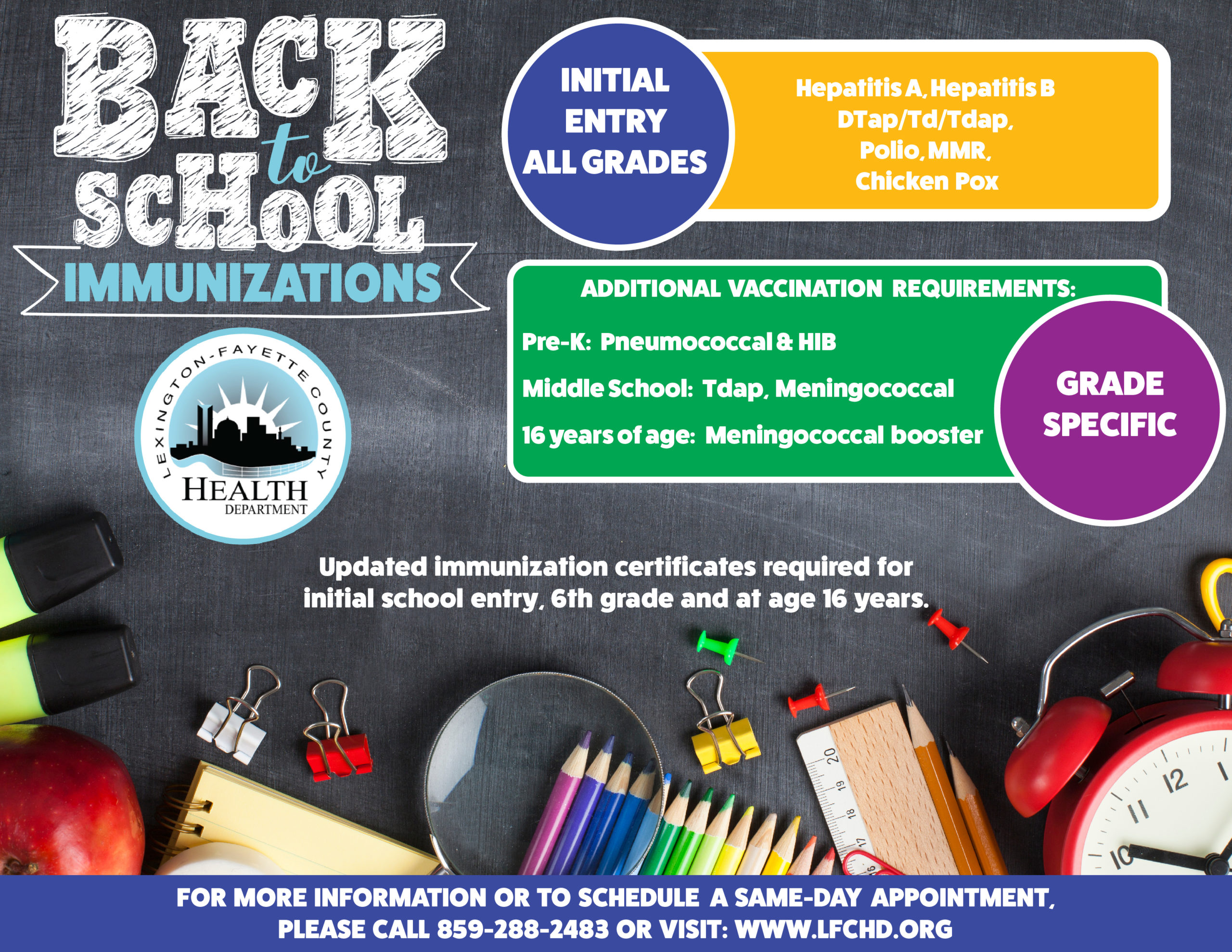 As Fayette County students prepare to head back to school, the Lexington-Fayette County Health Department is making sure they have plenty of opportunities to get their required vaccinations.

To beat the back-to-school rush, the health department will be offering immunizations by same-day appointment at the Public Health Clinic at 650 Newtown Pike. To schedule an appointment or for more information about the immunizations, please call (859) 288-2483.
Participants must be 18 years or younger and be uninsured or underinsured. Medicaid is accepted. Immunization records must be brought to the appointment, and physicals will not be provided.
When children are not vaccinated, they are at increased risk and can spread diseases to others in their classrooms and community – including babies who are too young to be fully vaccinated, and people with weakened immune systems due to cancer or other health conditions.
Fayette County students who are new to the school district or are entering kindergarten are required to bring a Kentucky immunization certificate in order to enroll. Sixth-grade students are also required to have certain boosters and must bring an up-to-date immunization certificate. Please call the health department's school health division at (859) 288-2314 for more information.