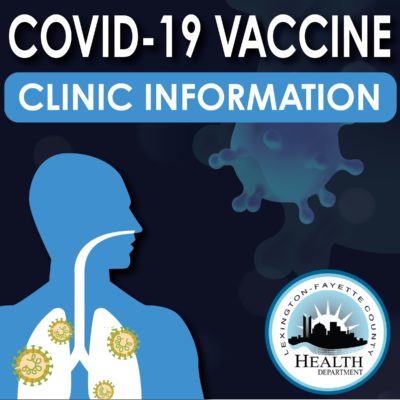 (En español) The Lexington-Fayette County Health Department is offering free vaccination clinics.
June 16 Johnson & Johnson (18 years and older)
June 24 Johnson & Johnson (18 years and older)
Public Health Clinic
Starting June 7, free COVID-19 vaccines will be available by same-day appointment 9:30 a.m.-3:30 p.m. every Monday in our Public Health Clinic at 650 Newtown Pike. Call 859-288-2483 to schedule your appointment. The special Monday vacciniation clinics will offer the Moderna vaccine for ages 18 and older and the Pfizer vaccine for ages 12 and older.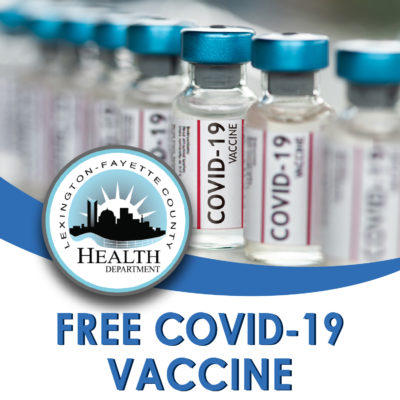 Information
The vaccine will NOT be administered to those who have already received a COVID-19 vaccine, and those who are not feeling well or have not yet recovered from a current COVID-19 infection.
COVID-19 vaccination is free, but your insurance will be billed for an administration fee. There will be no cost directly to you. You do not need insurance to get the free vaccine.
Thank you for your interest in getting vaccinated. If you need assistance, please call our call center at 859-899-2222.