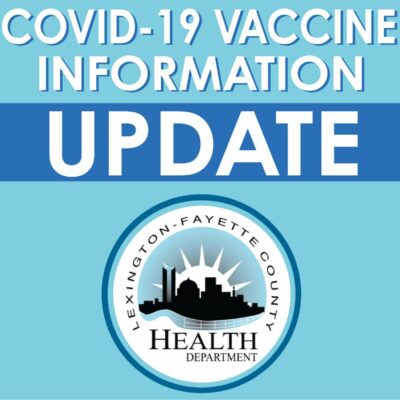 Note: The third dose will be available Aug. 22 in our Public Health Clinic. Learn more here: LFCHD offering 3rd dose for immunocompromised people.
The CDC has recently updated information about a third dose of the COVID-19 vaccine for some people and a booster dose for others. Let's take a look at the differences between the third dose and the booster:
People who are immunocompromised may not build the same level of immunity with a 2-dose vaccine series and may benefit from an additional dose to make sure they have enough protection against COVID-19. The CDC recommends people who are immunocompromised should receive an additional dose of the Pfizer or Moderna vaccine after the initial two doses. This is not the same as a booster dose.
Third doses will be available for immunocompromised patients through the health department later this week or next week after we have received the appropriate medical protocols and have all the details in place. More information will be available at www.lfchd.org and our Facebook page once it is completed.
(Updated Set. 28) A booster dose is given to people when the immune response to a primary vaccine series is likely to have waned over time. Booster doses of the Pfizer COVID-19 have been approved. Learn more at www.lfchd.org/PfizerBooster. While the CDC anticipates the need for a booster dose with the Janssen (Johnson & Johnson) vaccine, information is not yet available.
Information about how the Lexington-Fayette County Health Department will provide booster doses will be available at www.lfchd.org and our Facebook page once details are finalized.
The top priority remains staying ahead of the virus and protecting people from COVID-19 with safe, effective and long-lasting vaccines. This virus is constantly changing, and vaccines remain the most powerful tool we have against COVID-19. If you haven't been vaccinated yet, you should get vaccinated right away. Nearly all the cases of severe disease, hospitalization, and death continue to occur among those not yet vaccinated.