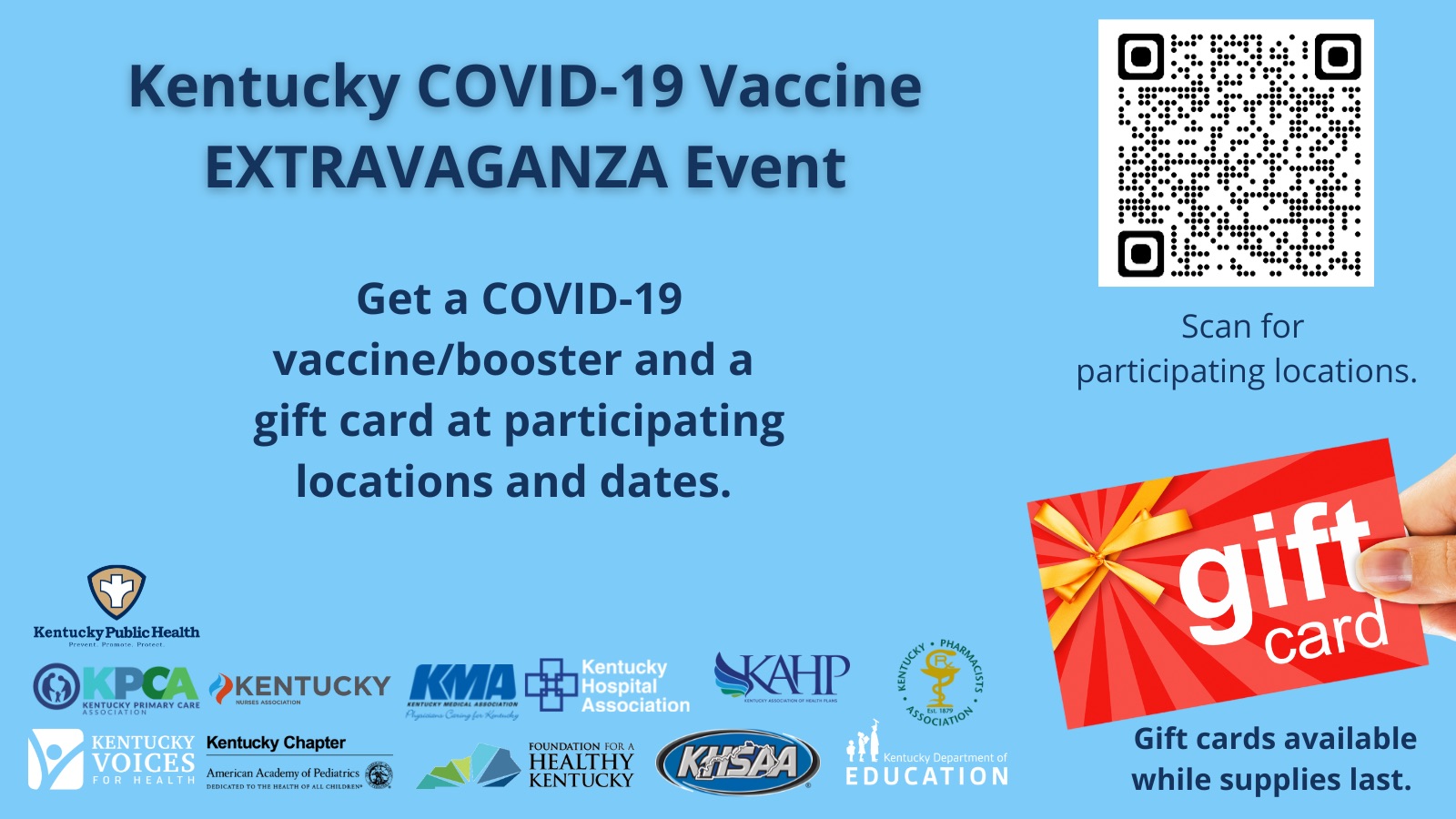 Get ready for the Kentucky COVID-19 Vaccine EXTRAVAGANZA Event!
Health agencies across Kentucky are uniting to offer you more ways to get the free COVID-19 vaccine! Ages 6 months and older can join us 8:30 a.m.-4:30 p.m. July 29-30 in Kroger Stadium's Green Lot, 1540 University Drive. Get vaccinated and get a gift card, while supplies last!
Learn more by visiting https://chfs.ky.gov/agencies/dph/covid19/July2022COVIDVaccineEvent.pdf or by scanning the QR code in the image.