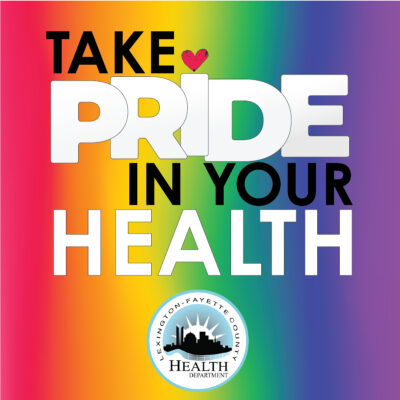 Happy Pride Month, Lexington! We are celebrating daily by putting our values on display for everyone: Caring, Accountability, Respect, Equity and Service!
Pride is more than a month at the Lexington-Fayette County Health Department.
Our Community Health Equity and Education team is helping Lexington be well by working daily to achieve health equity in our areas of diabetes prevention and management, nutrition, HIV testing, wellness, child care health and safety, and tobacco, regardless their race, ethnicity, national origin, faith, age, sex, ability, class, sexual orientation, gender identity or gender presentation.
Learn more by calling 859-288-2446 or visiting www.lfchd.org/health-education.
Be sure to come see us a the 2023 Lexington Pride Festival! We'll be providing information and some great giveaways, shown below!