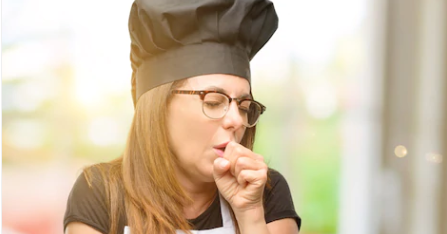 The following food safety tips will allow you to prepare, serve and enjoy a safe holiday meal:
Wash hands – Wash hands for 20 seconds with soap and water following restroom use, before preparing foods, after handling raw meat and before eating.
Clean – Wash and sanitize food-contact surfaces often. To sanitize utensils, immerse for 30 seconds in clean, hot water at 170 degrees Fahrenheit, or immerse for at least one minute in a solution containing one teaspoon of 5.25 percent household bleach per gallon of water. Bacteria can spread and get onto cutting boards, knives and counter tops. Wash fruits and vegetables before preparing.
Separate – don't cross-contaminate. Separate raw foods from ready-to-eat foods. Use different cutting boards or wash, rinse and sanitize after contact with raw meat, poultry and seafood. Never use the same plate for holding raw meat and transporting cooked meat.
Follow the cooking guidelines listed below for proper meat preparation. Cook food to the proper internal temperature. Always check the internal temperature of cooked foods with a metal-stemmed thermometer and cook another 15 seconds after the thermometer indicates it has reached the proper temperature.
Ground beef: 160 degrees Fahrenheit for 15 seconds
Poultry and stuffed meats: 165 degrees F for 15 seconds
Pork products: 145 degrees F for 15 seconds
Other products: 145 degrees F for 15 seconds
Reheating leftovers: 165 degrees F for 15 seconds
Transport safely – Keep hot foods hot and cold foods cold.
Refrigerate leftovers promptly. Leftovers should be cooled and maintained within four hours at 41 degrees Fahrenheit or lower or frozen at zero degrees or lower.
When in doubt, throw it out – If you are unsure of how long a particular food item has been left out at room temperature, the best thing to do is discard the item.
The Lexington-Fayette County Health Department wishes you safe and happy holidays this December. For more information about food safety, please contact the Division of Environmental Health and Protection at (859) 231-9791.