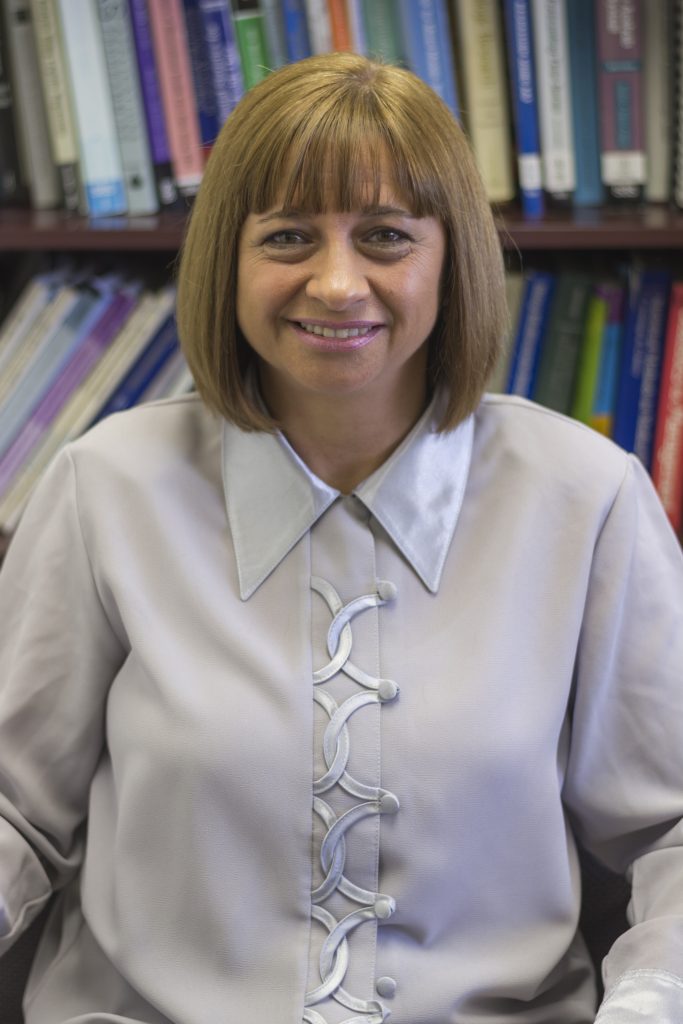 The Lexington-Fayette County Health Department's Board of Health has selected Dr. Svetla Slavova as the 2018 Dr. Rice C. Leach Public Health Hero. The award is given annually to individuals who have demonstrated their dedication to improving the health of Lexington residents. The winner is announced each April as part of National Public Health Week (April 2-8, 2018).
Dr. Slavova is an associate professor of Biostatistics at the University of Kentucky College of Public Health, and a faculty member at the Kentucky Injury Prevention and Research Center (KIPRC), a bona fide agent of the Kentucky Department for Public Health, housed within the College.
She has served as principal investigator and co-investigator on projects supporting reducing prescription drug abuse in Kentucky and quality improvement in the Kentucky Trauma Registry, among many other important grant-supported investigations. She is widely published on topics related to injury surveillance and public health and safety. Through her work at KIPRC, which combines academic investigation with practical public health initiatives, she has been active in helping Lexington and Kentucky be well for more than a decade.
Most recently, Dr. Slavova's efforts helped the Lexington-Fayette County Health Department offer free naloxone kits as part of its needle-exchange program.
"As an expert in the field of drug overdose surveillance, Dr. Slavova has led the charge both nationally and locally for clear, actionable data on which to base sound public health policy and programs," Commissioner of Health Dr. Kraig Humbaugh said. "She is acutely aware of the practical needs of communities affected by substance abuse and the realities we face. Through her work with KIPRC, we not only have a clearer picture of the community's opioid epidemic, but we also have more tools for responding to this health threat. Dr. Slavova's efforts have contributed to making available lifesaving naloxone kits for those at highest risk and their family and friends, which can prevent deaths and give people who have substance use disorders a chance to pursue recovery. She is truly worthy of being called a Public Health Hero."
Dr. Slavova will be recognized at the April 9 Board of Health meeting held at 5:45 p.m. in Lexington-Fayette County Health Department's Dr. Rice C. Leach Community Room, 650 Newtown Pike. She will also be honored at the April 12 Lexington-Fayette Urban County Council meeting.
Previously known as the Public Health Hero Award, the Board of Health renamed the award in 2016 in memory of the late Dr. Rice C. Leach, Lexington's former Commissioner of Health who spent more than 50 years as a public health physician. Leach died April 1, 2016.
Past winners include Reginald Thomas (2017), Dr. Rice C. Leach (2016), Dr. Susan Pollack and Marian F. Guinn (2015), the Rev. Willis Polk and Baby Health Service (2014), Anita Courtney and Teens Against Tobacco Use (2013); Vickie Blevins and Jay McChord (2012); Jill Chenault-Wilson and Dr. Malkanthie McCormick (2011); Dr. Jay Perman (2010); the Lexington Lions Club (2009); Dr. David Stevens and the late Dr. Doane Fischer (2008); Dr. Ellen Hahn, Mary Alice Pratt and Therese Moseley (2007); Dr. Andrew Moore and Rosa Martin (2006); Jan Brucato and Dragana Zaimovic (2005); and Dr. John Michael Moore, Ellen Parks and Lexington-Fayette Urban County Government (2004). Dr. Robert Lam received a Lifetime Achievement Award in 2007.