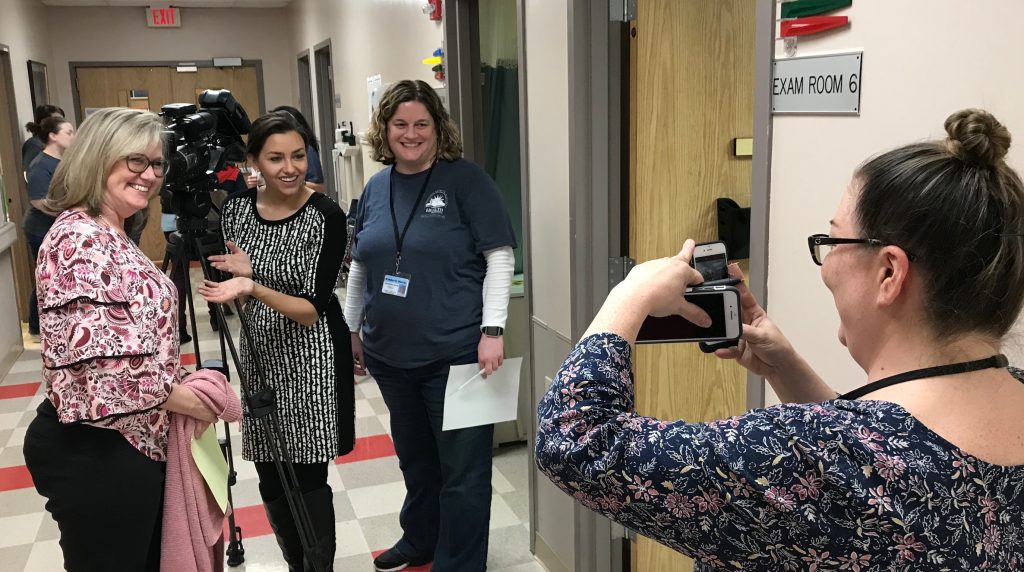 The community fought the flu this February with free flu shots.
The Lexington-Fayette County Health Department provided 185 free flu shots Feb. 13 at a special clinic at 650 Newtown Pike. "Flu season in Kentucky peaks in February and cases can extend into April and May," LFCHD spokesperson Kevin Hall said. "It's definitely not too late to get protection from the flu for your entire family."
The seasonal flu shot is recommended for all people ages 6 months and older. There have been 565 confirmed flu cases in Lexington this season, including 13 deaths.
The health department previously provided 1,026 free flu shots in October at its annual clinic for the community.
Flu shots are regularly available 9 a.m.-3 p.m. Monday-Thursday at the health department without an appointment for $30 ($49 for a high-dose vaccine for ages 65 and older). Medicaid/Medicare, cash, checks, credit cards and some insurances are accepted.
For additional information, like the Lexington-Fayette County Health Department on Facebook at www.facebook.com/LFCHD, or follow us on Twitter at twitter.com/LFCHD and Instagram at @lexpublichealth. For questions about the flu shot, call the Public Health Clinic at 859-288-2483 option 2.