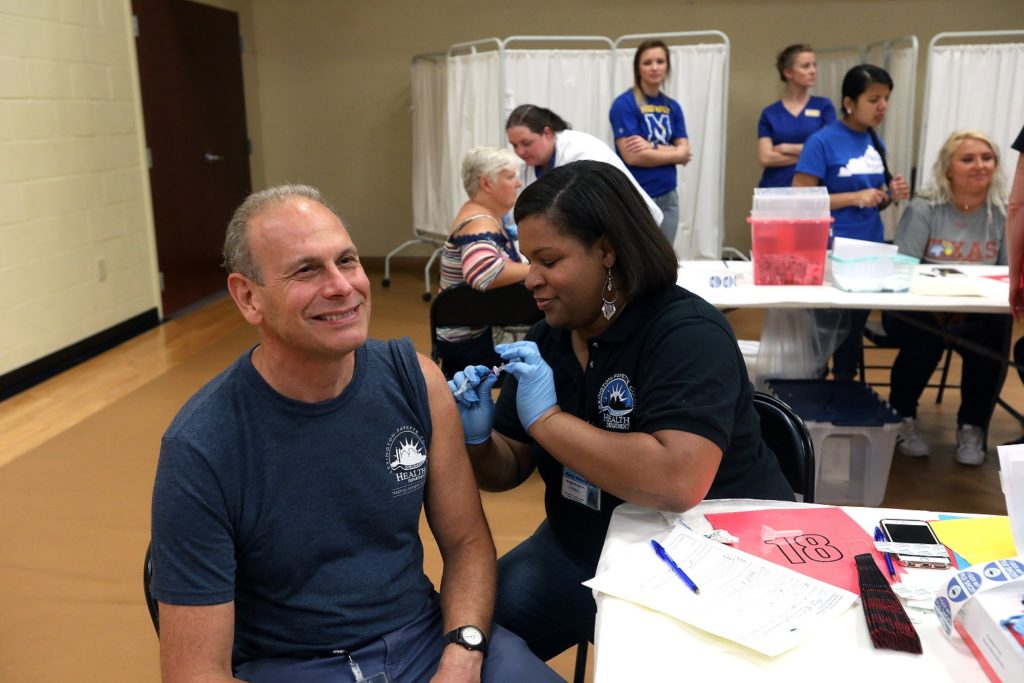 Flu season has officially started in Lexington.
The Lexington-Fayette County Health Department is reporting the city's first lab-confirmed case of the flu for the 2019-20 flu season. Information about the case cannot be provided because of federal privacy laws.
Last year, Lexington had 5 deaths from flu-related causes and 506 confirmed cases of the flu, which only represents a small fraction since most flu cases are not lab-confirmed). The CDC estimates as many as 25 percent of the population gets the flu annually.
"A seasonal flu shot is recommended to all people ages 6 months and older and is the best way to avoid getting the flu," LFCHD spokesperson Kevin Hall said.
The health department is providing free flu shots to the community 1-7 p.m. Oct. 10 at Fayette Mall, near the interior entrance of Dillard's, as part of its annual preparedness exercise.
Flu shots are also available 9 a.m.-3 p.m. Monday, Tuesday and Friday and 9 a.m.-6 p.m. Wednesday in the Public Health Clinic, 650 Newtown Pike, starting Sept. 30. No appointment is necessary. The cost of a flu shot varies based on insurance, so call 859-288-2483 for details. Medicaid/Medicare, cash, checks, credit cards and most insurance plans are accepted.