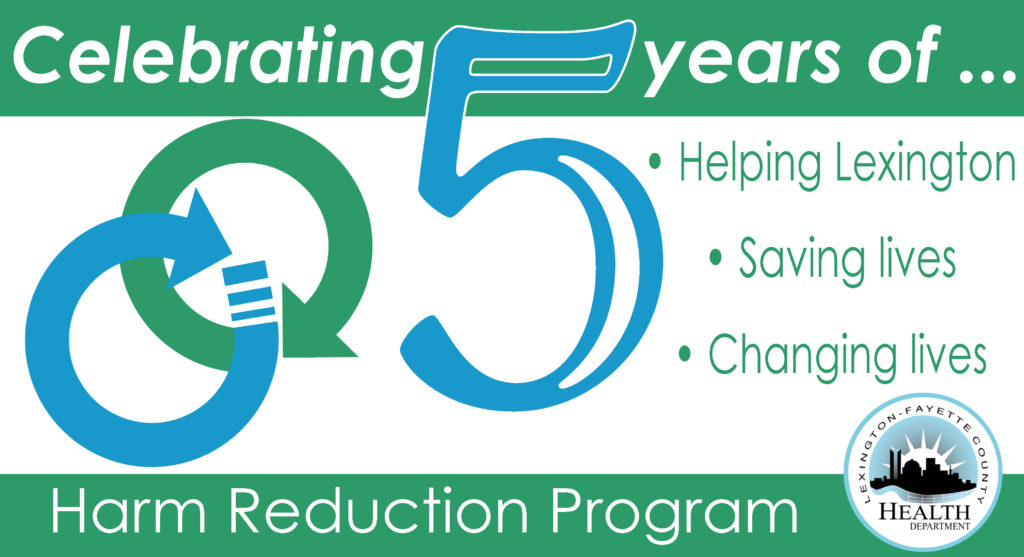 On Sept. 4, 2015, we opened the doors to the first day of our needle-exchange program. The goal then was to start small, build trust and then grow as needed.
And it has definitely grown!
It's now a larger Harm Reduction Services Program, featuring a needle exchange to reduce the spread of hepatitis C and HIV; testing for hepatitis C and HIV; free naloxone used to reverse opioid overdoses; and on-site counseling to connect people to rehabilitation and treatment centers.
Join us in celebrating this milestone online with a special Facebook Live at 1:30 p.m. Aug. 26, featuring chats with our dedicated staff and a look behind the scenes at how the program started and grew into what it is today! You can also learn more on our Facebook Event page!
Harm Reduction Program Hours of Operation
Our free, anonymous/confidential harm reduction services are offered 1-4 p.m. Mondays, 3-6:30 p.m. Wednesdays and 11 a.m.-4 p.m. Fridays. To help protect our participants and employees, we are following social/physical distancing guidelines, including operating outside and using our new van for the exchange! We also provide naloxone to reverse opioid overdoses, offer free HIV and hepatitis C testing and provide counseling for treatment options.