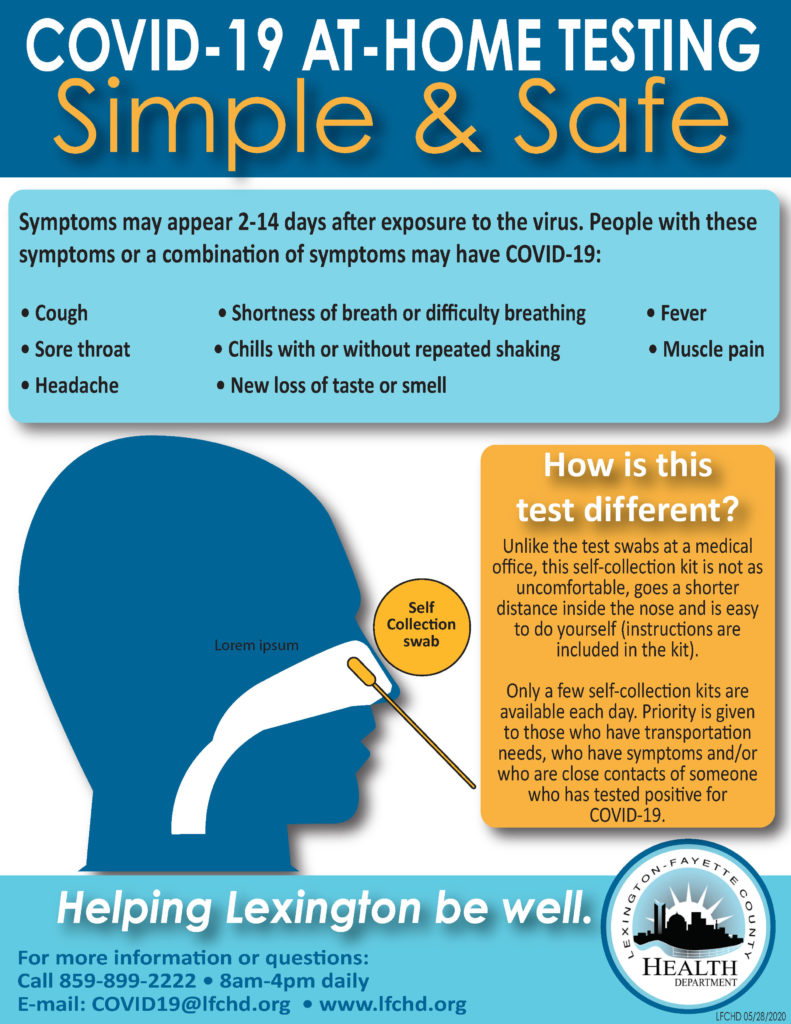 A limited number of at home test kits are available each day for people without transportation. Call 859-899-2222 for help 8:30 a.m.-4 p.m. Monday-Friday for help. Because the number of test kits is limited, if we receive more requests than available, they will be prioritized based upon:
Experiencing 1 or more COVID-19 symptoms
Known contact with a case or symptomatic person
Healthcare workers
Underlying health conditions.
Please remember this is NOT the long swab used by tests performed by medical professionals, so it will be much more comfortable for the average person to use!
Un número limitado de pruebas en el hogar de COVID-19 están disponibles cada día para personas sin transportación. Llame al 859-899-2222, lunes a viernes de 8:30 a.m. a 4 p.m. para obtener ayuda. Debido a que las pruebas de casa están limitadas, si recibimos más solicitudes de las disponibles, se les dará prioridad de acuerdo a quien:
Sea un trabajador para la salud
Tenga afecciones subyacentes (en especial condiciones no controladas)
Tenga uno o más síntomas de COVID-19
Sea un contacto de un caso con o sin síntomas
¡Por favor recuerde, este NO es el hisopo largo utilizado por profesionales médicos, el que le enviaremos es mucho más cómodo para usar!