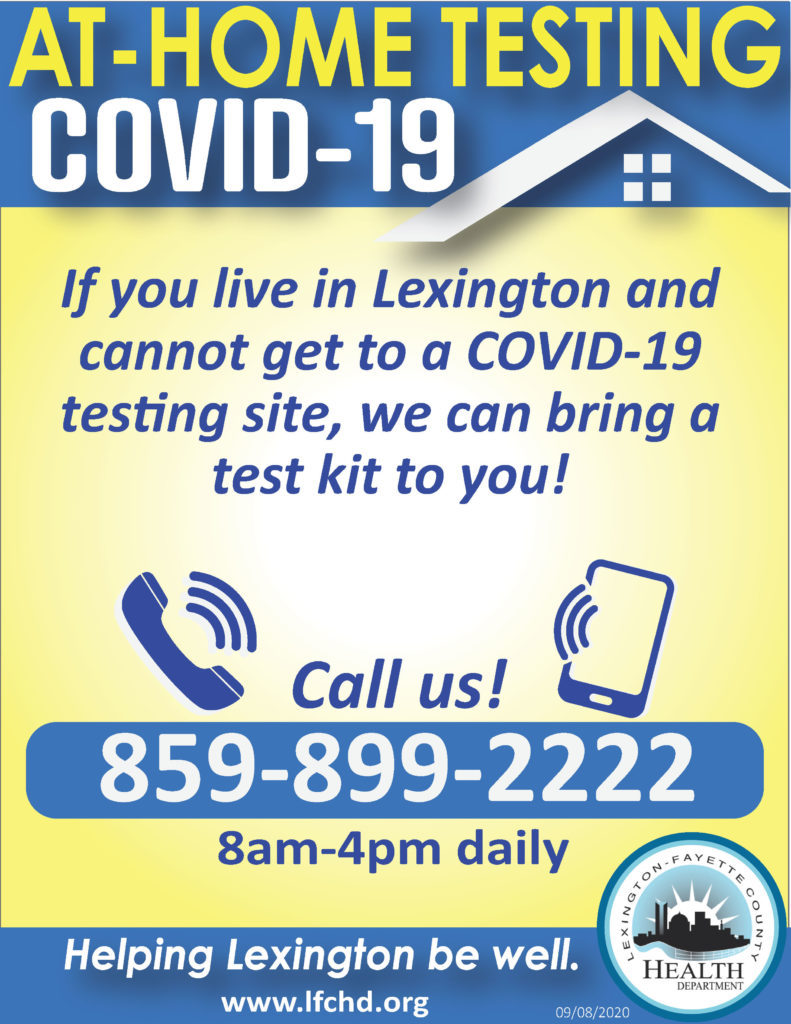 Jan. 27, 2021 update:
The Lexington-Fayette County Health Department will stop its COVID-19 at-home testing program on Saturday, Jan. 30, to allow staff to increase efforts in other areas of the response, including vaccine administration.
Since launching in April 2020, more than 2,000 Lexington residents used the at-home testing program, which was created to provide tests for those who had barriers getting to other testing locations in the city. Testing has since become more widely accessible throughout Lexington.
Testing remains important during the COVID-19 response, so please use the following links from the City of Lexington and Kentucky Department for Public Health to learn about more options available in the community:
For more information on COVID-19, please visit lfchd.org or call our call center at 859-899-2222.
Original information
If you live in Lexington and do not have a way to get to a COVID-19 testing site, we can bring a test to you. Call 859-899-2222 for help 8:30 a.m.-4 p.m. Monday-Friday for help.
Si vive en Lexington y no puede llegar a un sitio de pruebas de COVID-19, podemos traerle un kit de pruebas a usted. Llame al 859-899-2222, lunes a viernes de 8:30 a.m. a 4 p.m. para obtener ayuda.