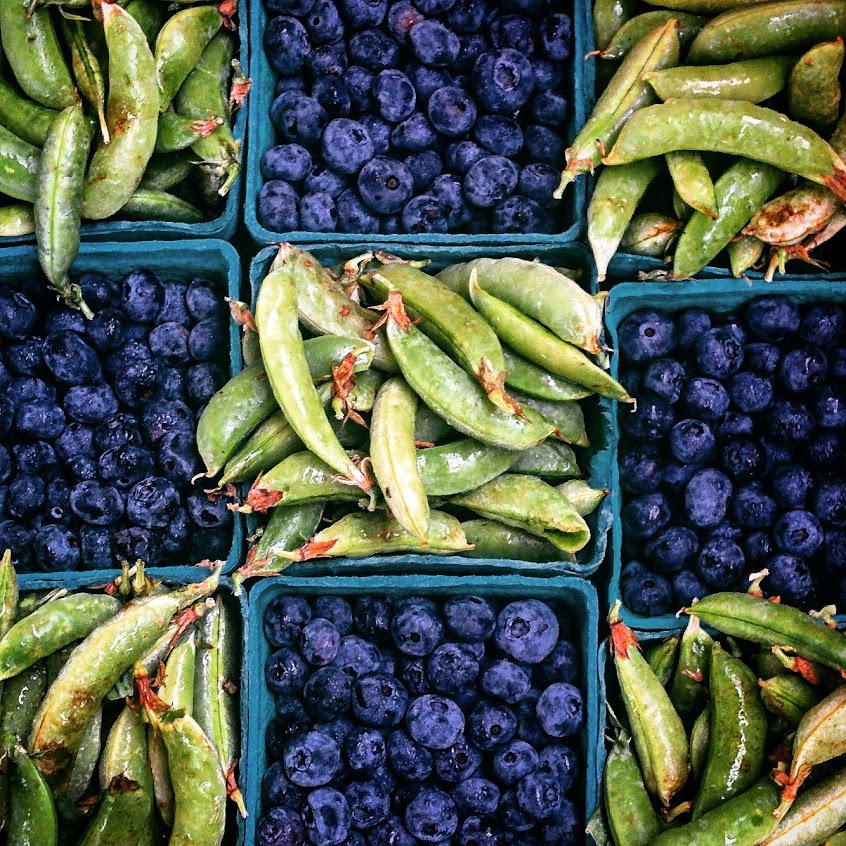 Healthy food options will soon be a bit easier thanks to the Lexington-Fayette County Health Department and the city's two farmers' markets.
Starting next week, the health department will bring farmers from the Bluegrass Farmers' Market and the Lexington Farmers' Market together to give health department patients, clients, visitors and staff, as well as the entire community, a chance to buy fresh fruits and vegetables. The LFCHD Community Farmers' Market will be held:
8 a.m.-2 p.m. June 28, 650 Newtown Pike (main health department location)
8 a.m.-2 p.m. July 5, 2433 Regency Road (health department's south location)
8 a.m.-2 p.m. July 12, 650 Newtown Pike
8 a.m.-2 p.m. July 19, 2433 Regency Road
8 a.m.-2 p.m. July 26, 650 Newtown Pike.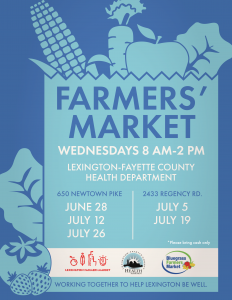 "Public Health is about the prevention of diseases and the promotion of good health," LFCHD spokesman Kevin Hall said. "By bringing both farmers' markets together for our staff, clients and neighborhoods, we are able to give better access to fresh fruits and vegetables and help educate customers on how to use them to improve their diet. Our Community Farmers' Market will let us continue to help Lexington be well."
The 650 Newtown Pike location will offer a variety of items from 4-6 farmers, and the 2433 Regency Road location will feature 2-4 farmers. "Both sites are open to everyone, and we encourage Lexington residents to take part," Hall said. "If you've never visited your health department, this is a good chance to see Public Health in action."
While some vendors may accept other forms of payment, participants are encouraged to bring cash for payment.