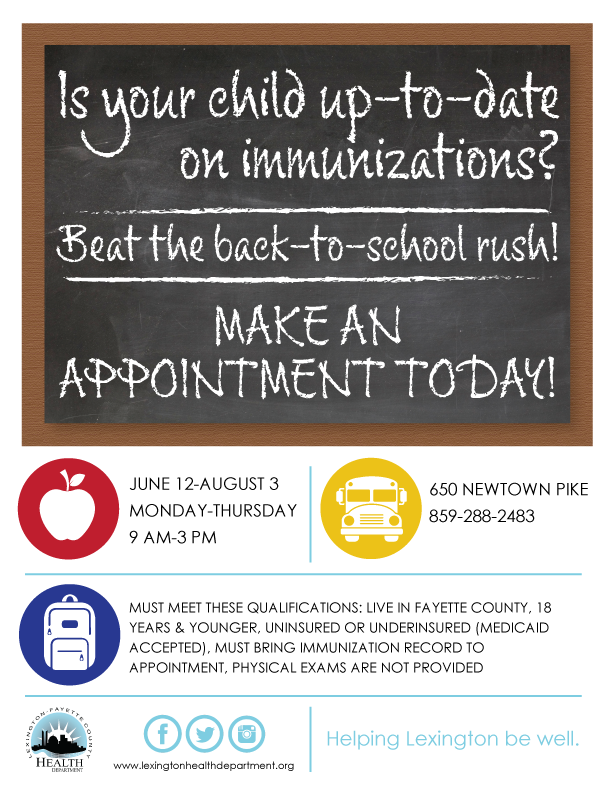 Fayette County students entering kindergarten and sixth grades are required to receive certain vaccinations. To beat the rush, the health department is offering low-cost immunizations.
Shots are available by appointment 9 a.m.-3 p.m. Monday-Thursday until Aug. 3 at the Public Health Clinic at 650 Newtown Pike. To schedule an appointment or for more information about the immunizations, please call (859) 288-2483.
When children are not vaccinated, they are at increased risk and can spread diseases to others in their classrooms and community – including babies who are too young to be fully vaccinated, and people with weakened immune systems due to cancer or other health conditions.