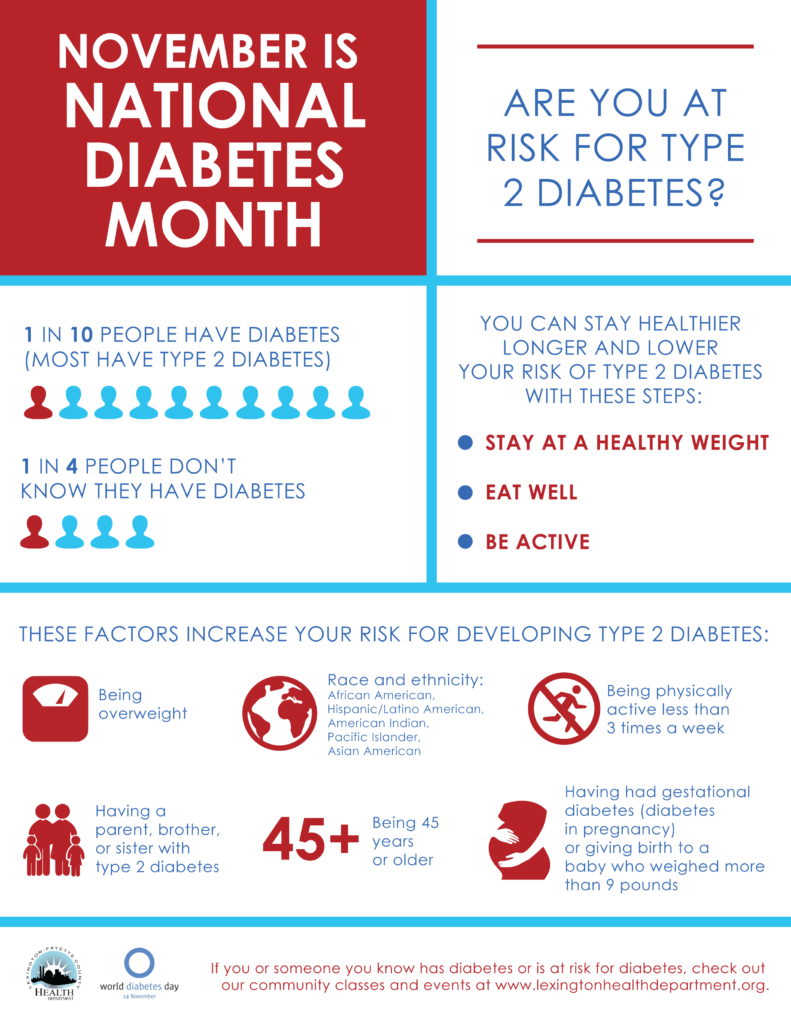 Each November is designated National Diabetes Month. It's a time to bring attention to diabetes and its impact on millions of Americans. Here in Kentucky, 1 in 8 adults has diabetes, but many more have it and don't know it. To learn if you or someone you know may be at risk for developing type 2 diabetes, take a simple 60-second, 7-question risk test here at the American Diabetes Association website.
You can also learn more in our Facebook Live broadcast!
November 14 is international World Diabetes Day. It's the world's largest diabetes awareness campaign reaching a global audience of over 1 billion people in more than 160 countries. The campaign draws attention to issues of importance to the diabetes world and keeps diabetes firmly in the public and political spotlight. Blue is the official color to bring awareness around the world on this day.
Click on the links below to find out more about some of our upcoming classes and support groups: