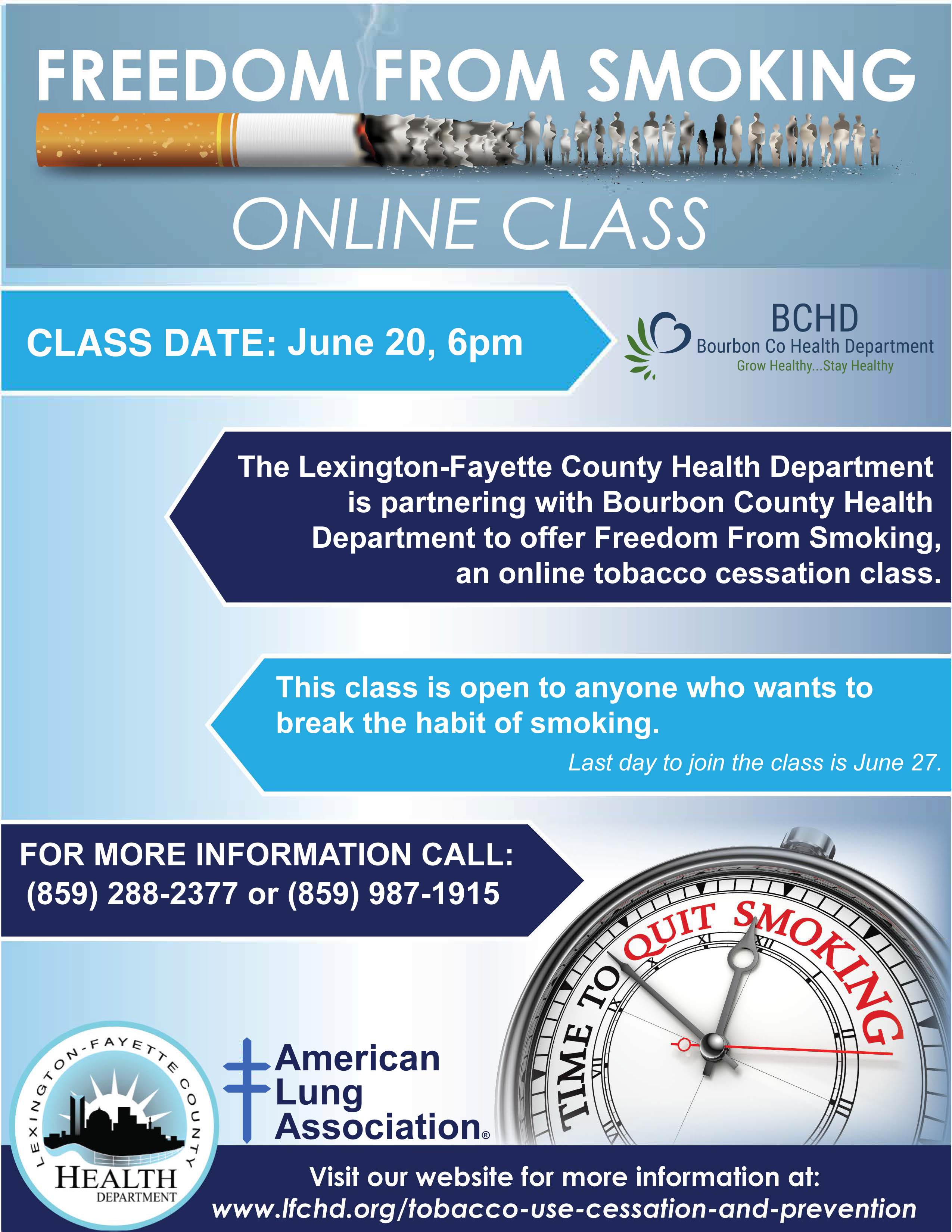 Did you know that when YOU quit smoking everyone around you will benefit too?
Quit smoking and you'll cut the harmful effects of secondhand smoke (smoke that's exhaled or comes from the burning end of cigarettes, cigars and pipes) for those around you.
Each year in the United States secondhand smoke:
• Causes about 7,300 deaths from lung cancer in adult nonsmokers
• Causes close to 34,000 deaths from heart disease in adult nonsmokers.
If you're ready to quit, we're here to help. LFCHD and the Bourbon County Health Department are partnering to offer "Freedom from Smoking" an online tobacco cessation class starting June 20 (8-week class). There are still spots available to join!
For more information, call 859-288-2377 or 859-987-1915.