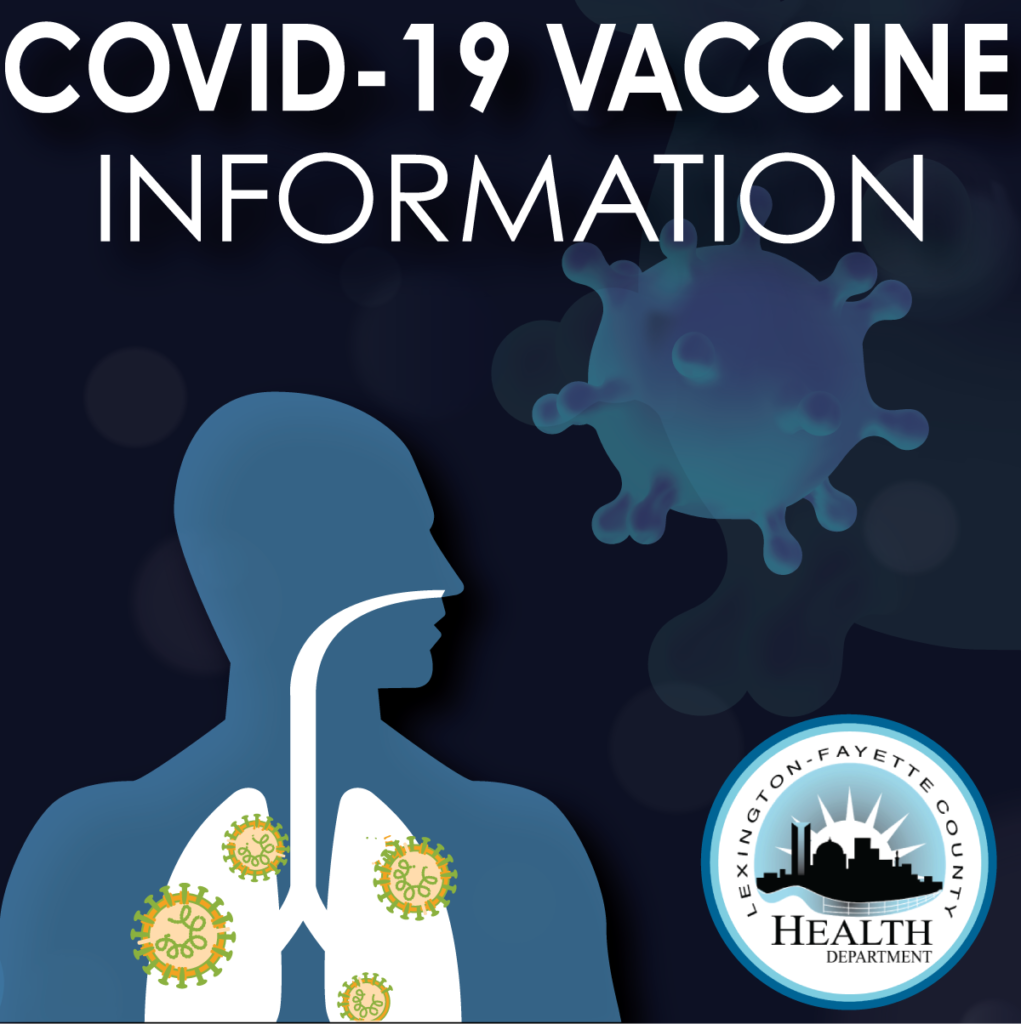 Updated Jan. 15, 2021: Mayor Linda Gorton and the City of Lexington launched a new site with information about the vaccine rollout: Lexington COVID-19 Vaccine Information.
Jan. 6, 2021: We continue to follow the federal/state guidelines on COVID-19 vaccination distribution. We are working with Lexington's medical, dental, pharmacy and other healthcare organizations to provide the Moderna COVID-19 vaccine. The clinics are currently limited to Phase 1A healthcare workers who live in or work in Lexington.
Vaccination Notification Form: If you are part of those categories, you can receive notifications about future clinics by providing information here: COVID-19 Vaccination Notification Form. If you receive your first dose from us, you will be contacted about scheduling your second dose.
While there are no current plans for public vaccination clinics, please keep watching our social media pages (Facebook and Twitter) and this website for any details on clinics for the future. You can also learn more here: Lexington COVID-19 Vaccine Information. Please note: the vaccine is NOT available at the health department.
Additional information, including a legal statement, can be found here: COVID-19 Vaccine Information.
VOLUNTEERS NEEDED: If you want to volunteer for the COVID-19 vaccination response, please sign up through the Medical Reserve Corp!
Have Vaccine questions? You can read a transcript of our January 13 Vaccine Clinic Facebook live for answers to our most Frequently Asked Questions.