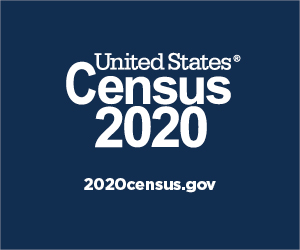 The 2020 Census is less than three months away. Counting everyone who lives in the United States is a huge undertaking—and the City of Lexington needs everyone's help to ensure a complete and accurate count. Getting an accurate count in our local communities is vital to our area's future. Results of the 2020 Census will be used to determine the number of seats our state will hold in the U.S. House of Representatives. In our region alone, the Census will provide job opportunities for thousands of citizens.
The data will also be used by federal organizations to determine how billions of dollars in federal funds are allocated by state, local, and federal lawmakers every year for the next ten years. Census data is critical for public services like hospitals and healthcare clinics, schools, and education programs—roads, bridges, and emergency response.
Please visit WeCountLex or U.S. Census 2020 to learn more!